Official website of RUDN
www.unikum.rudn.ru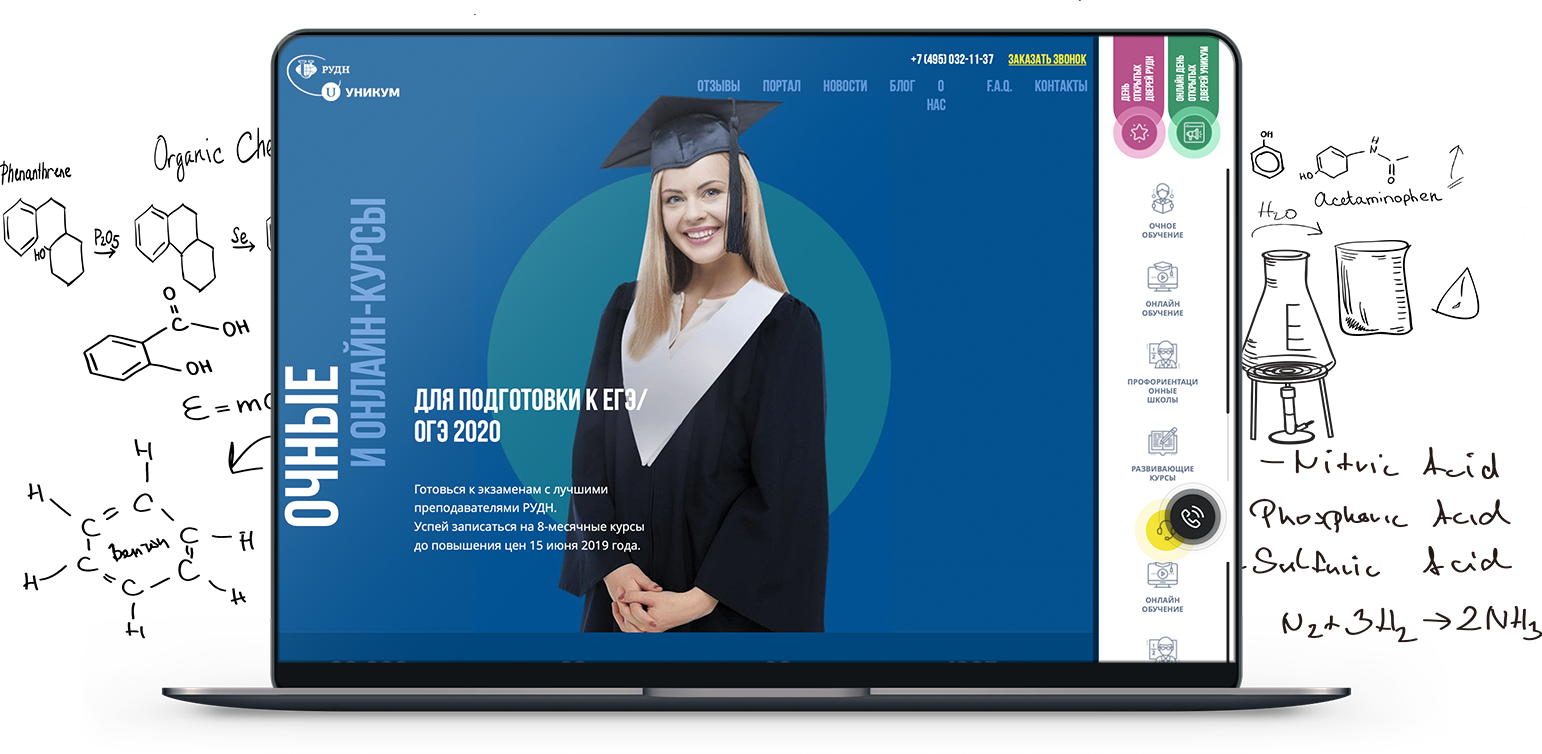 THE TASK
Create a new website attractive to students, which will motivate the purchase of courses for preparation to state exams.

Creation of the website for the famous University of RUDN began with create the original idea of ​​depicting symbols characteristic of the subjects studied in an unusual environment. There was a hummingbird floating in the air, and ancient sculptures symbolizing knowledge.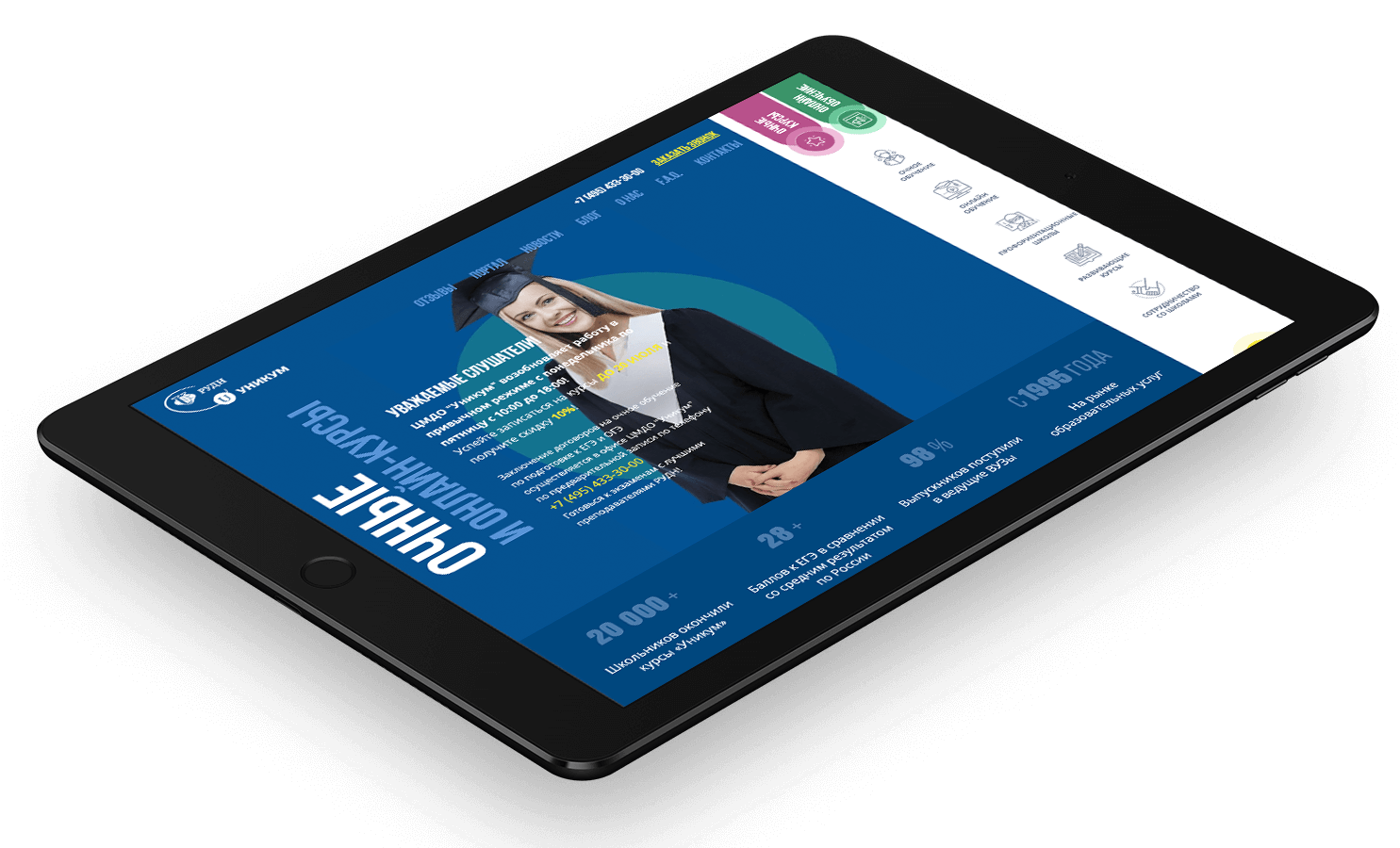 Feature 1
We refused to use a static image, adding animation, breathe life into the graphic elements of the website.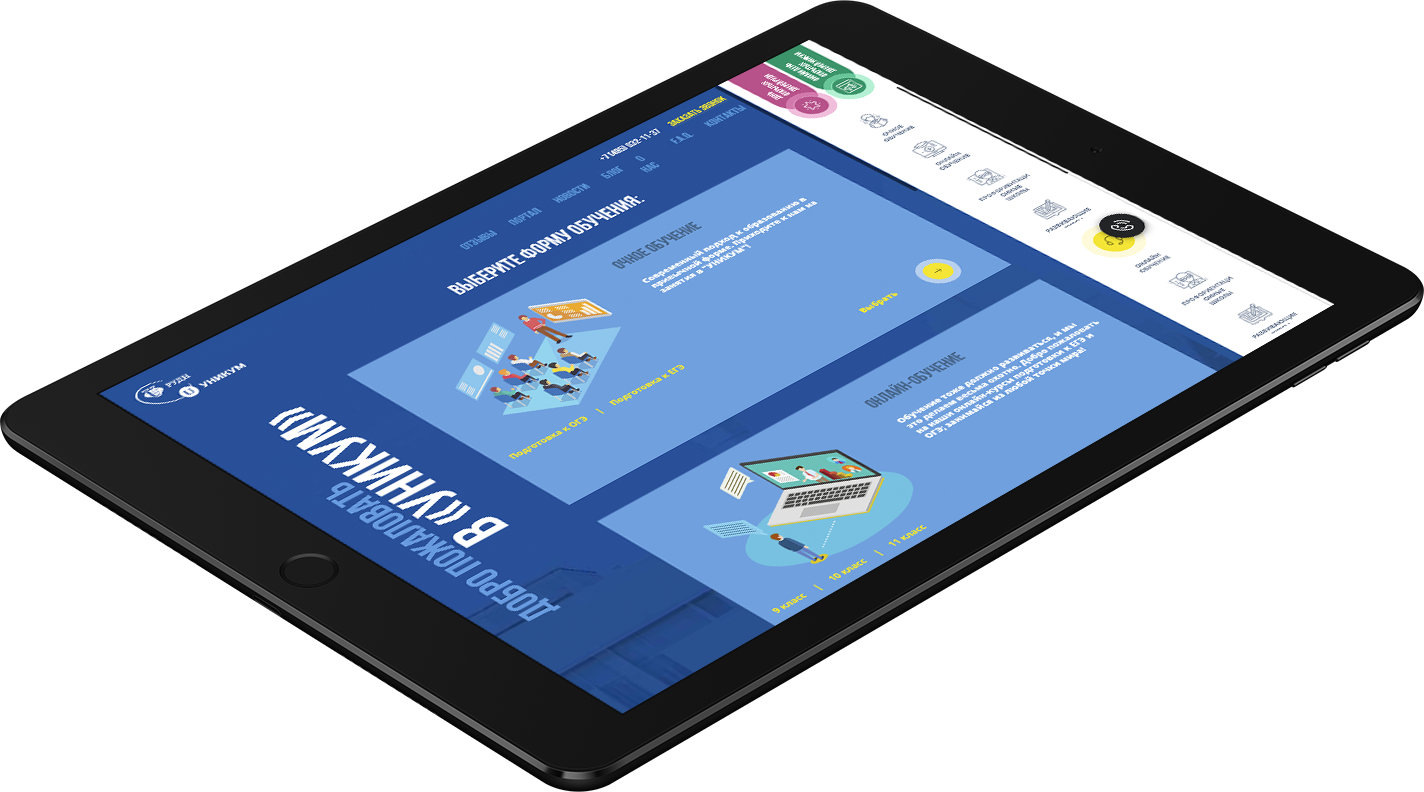 Feature 2
Possibility of remote signing of the contract and payment of courses.
PROJECT OPPORTUNITIES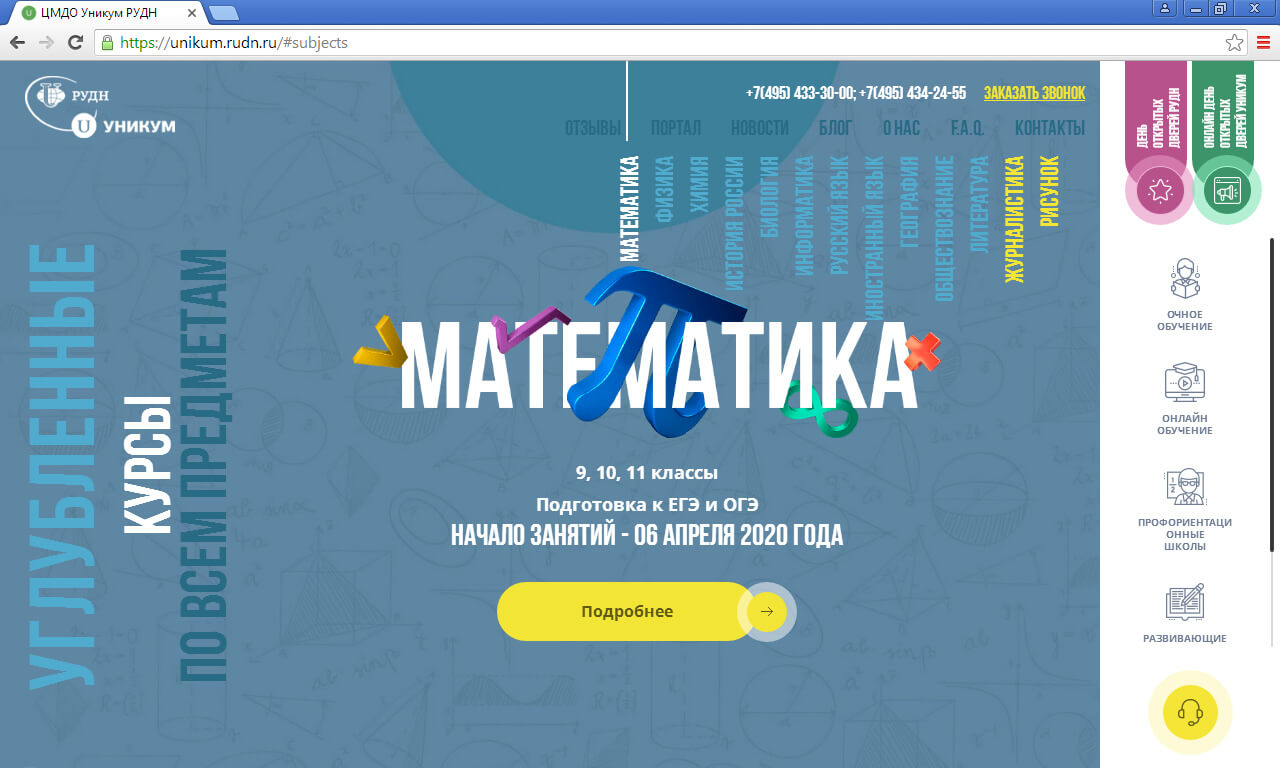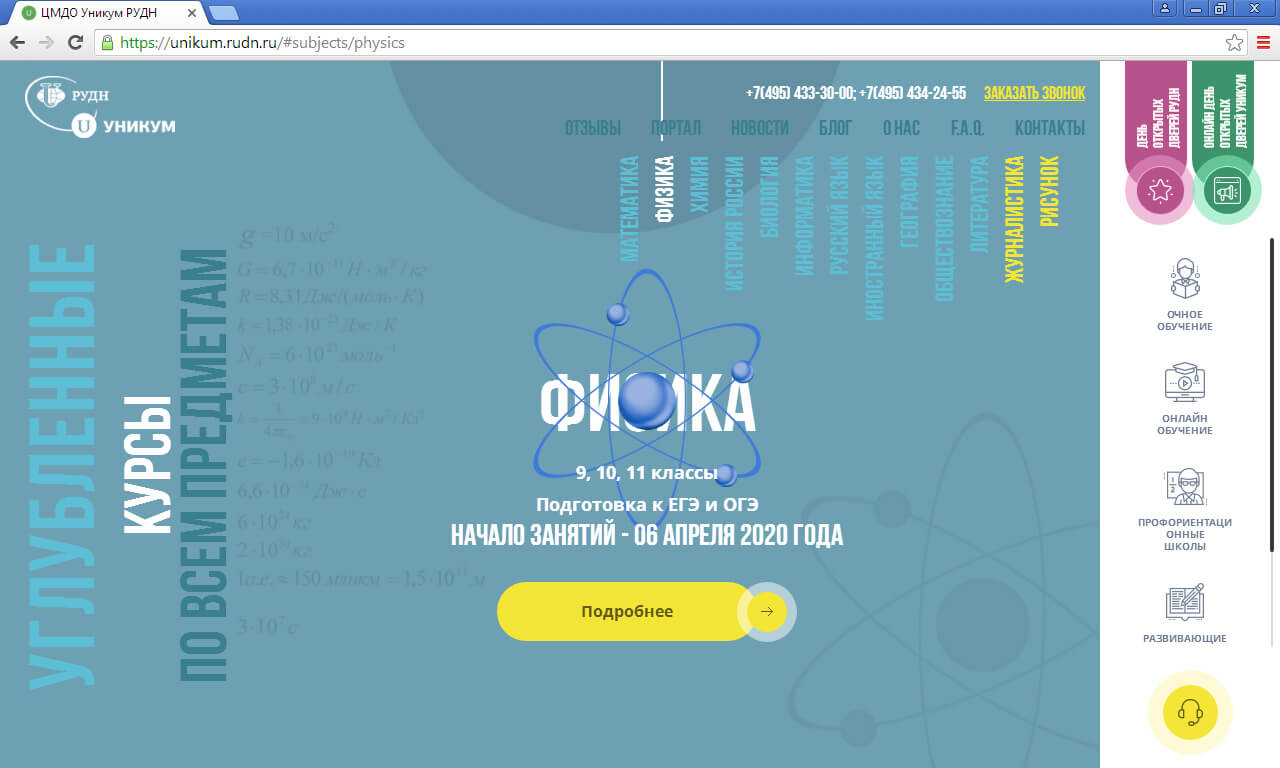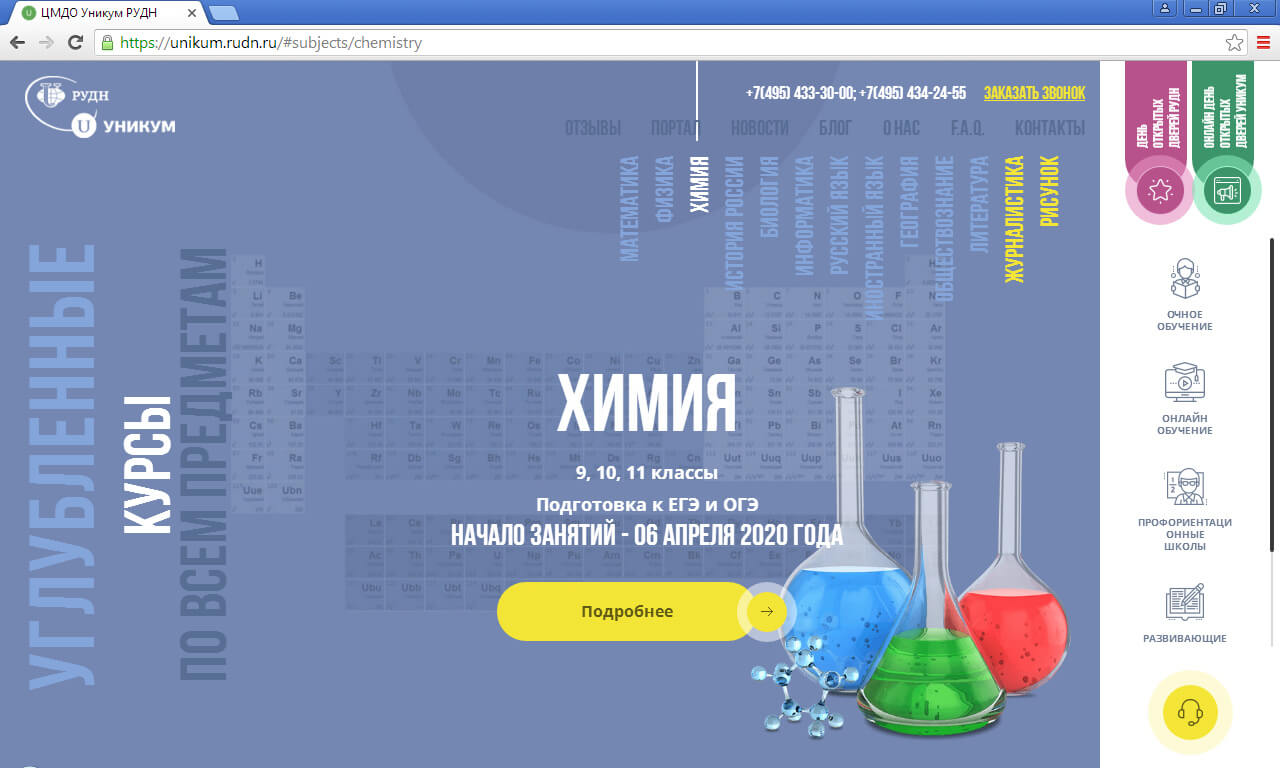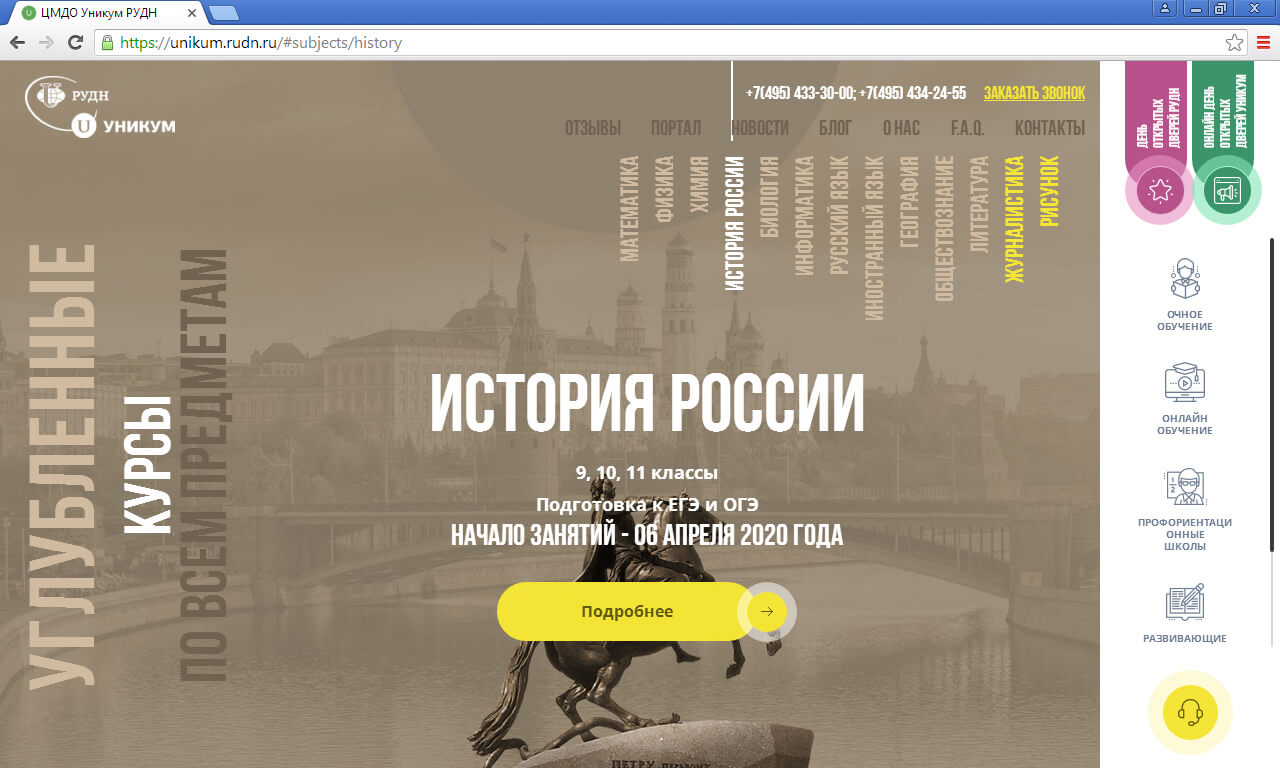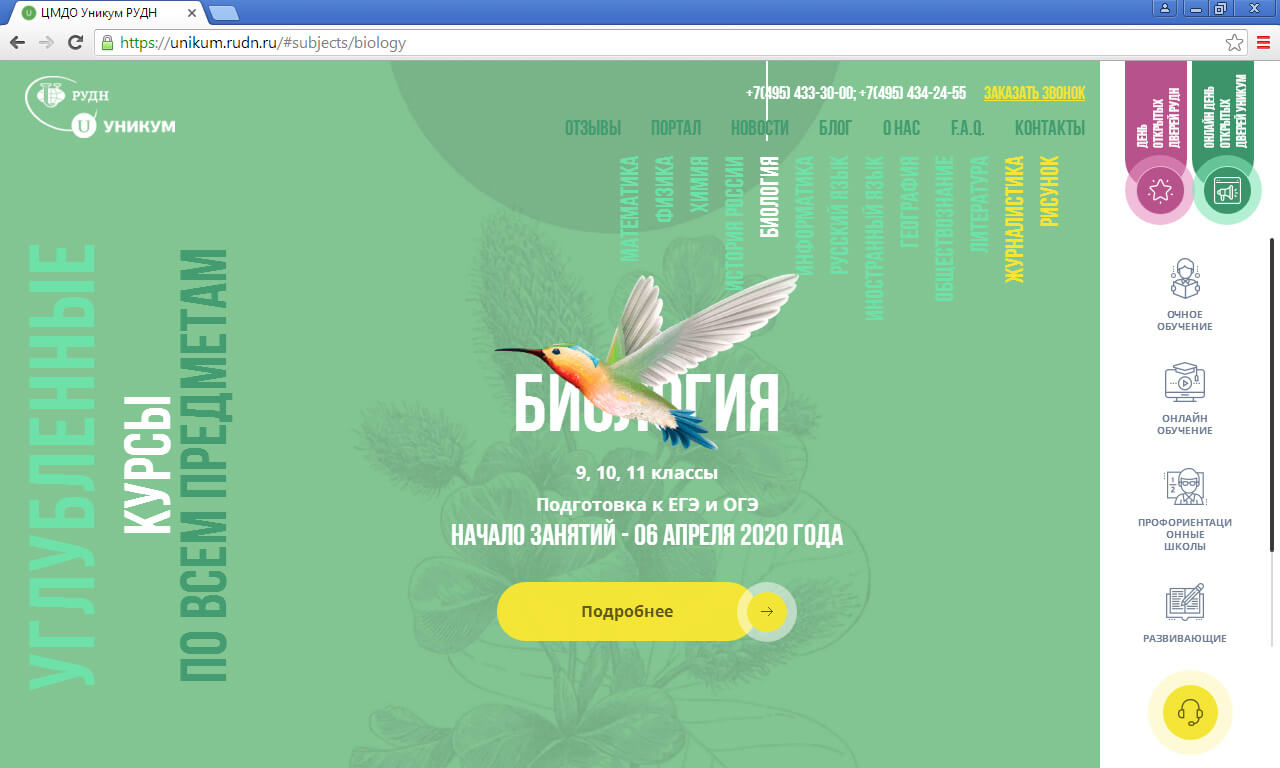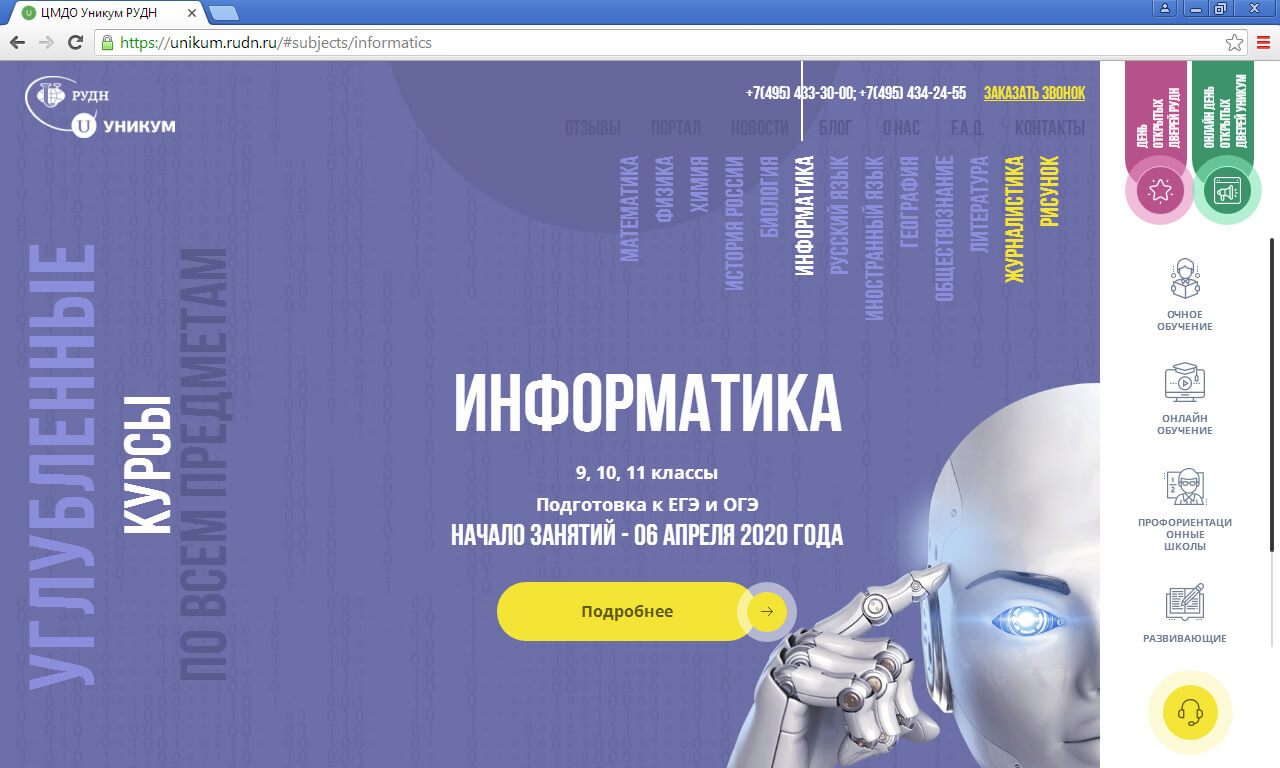 Integration with CRM, remote signing of the contract, teacher blogs.
MOBILE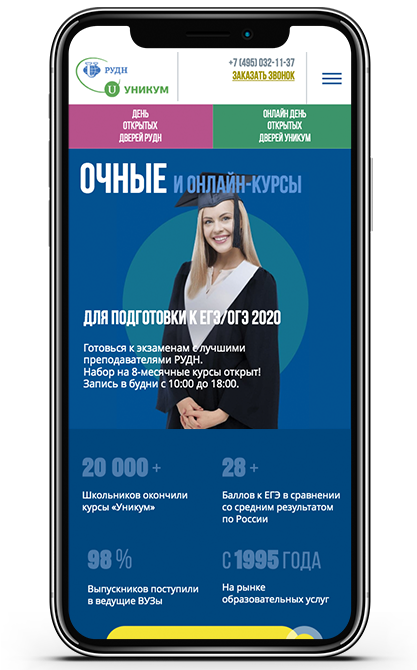 In mobile adaptation, all the functionality of the site is fully preserved.

Fast loading, useful user experience on all mobile devices.