Official Store BIOCERA
www.biocerawater.ru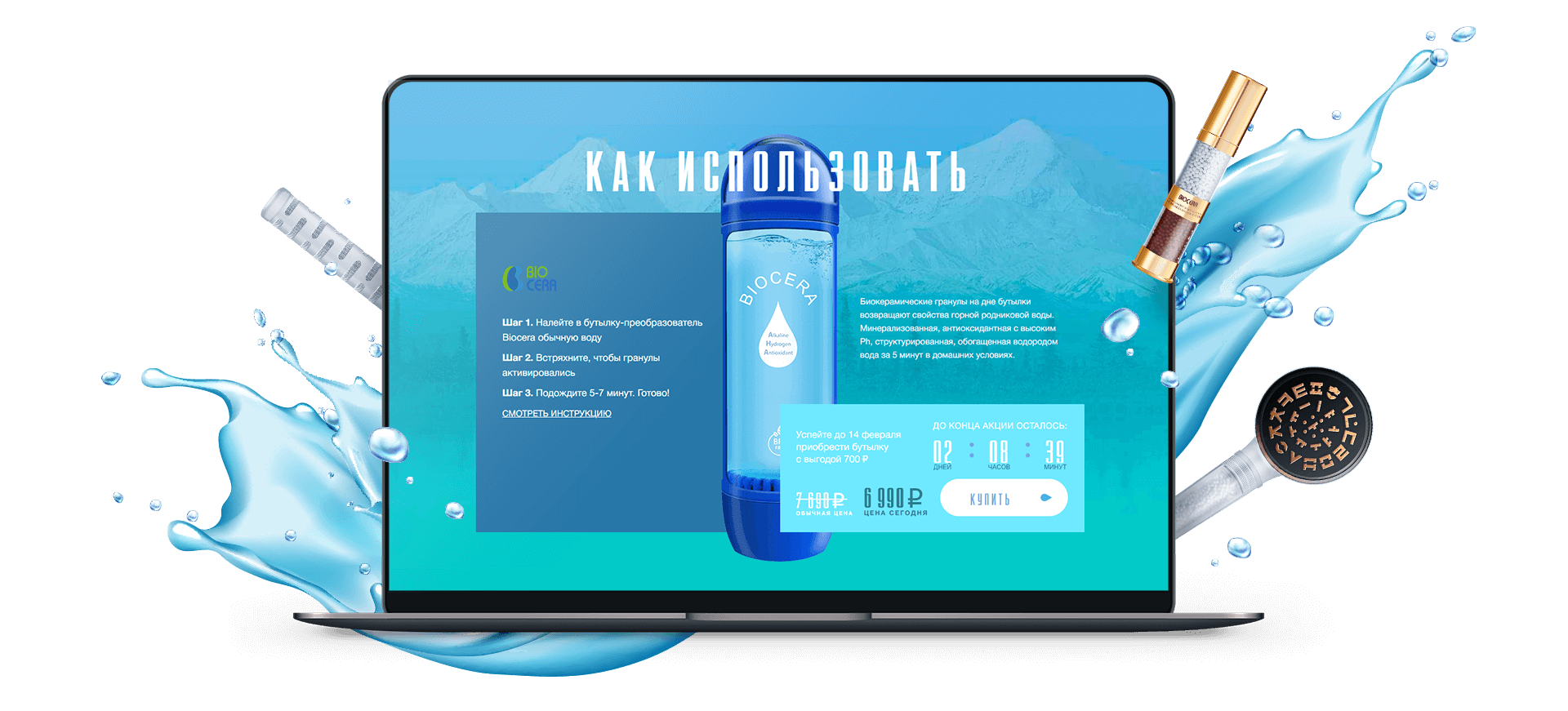 THE TASK
Online store of not a simple product, so it is important to combine user-friendly design and purchase interfaces with a large amount of text content.

Because the product is new for the market and concerns health, all pages must as informative as possible, while the site should not look heaped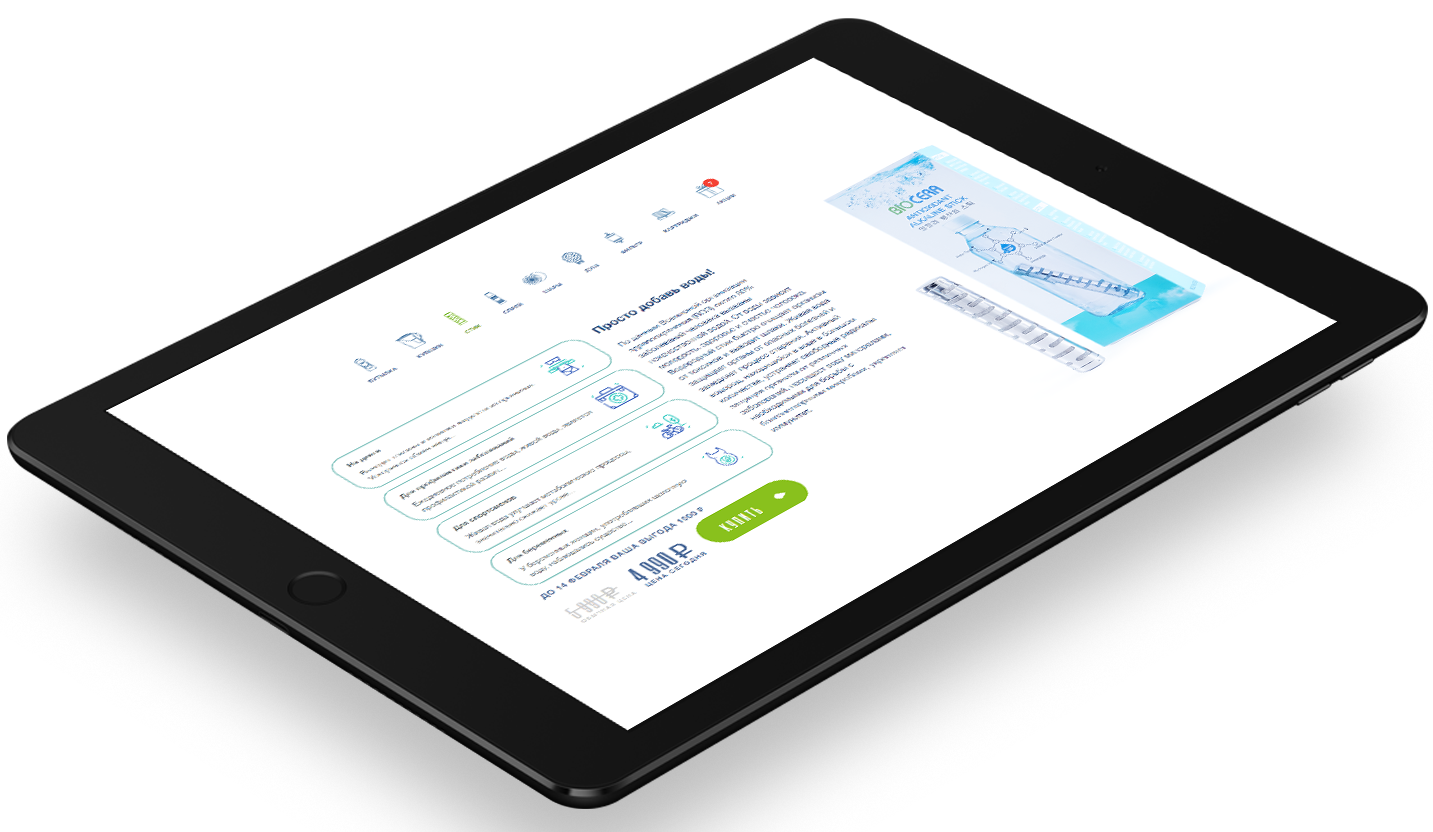 Feature 1
Buy as a gift.
Full gift service. Together with the product, you fill out postcards and the order is delivered to the recipient on your behalf without your participation. It is convenient in this way to congratulate friends and loved ones when there is no way to do it personally.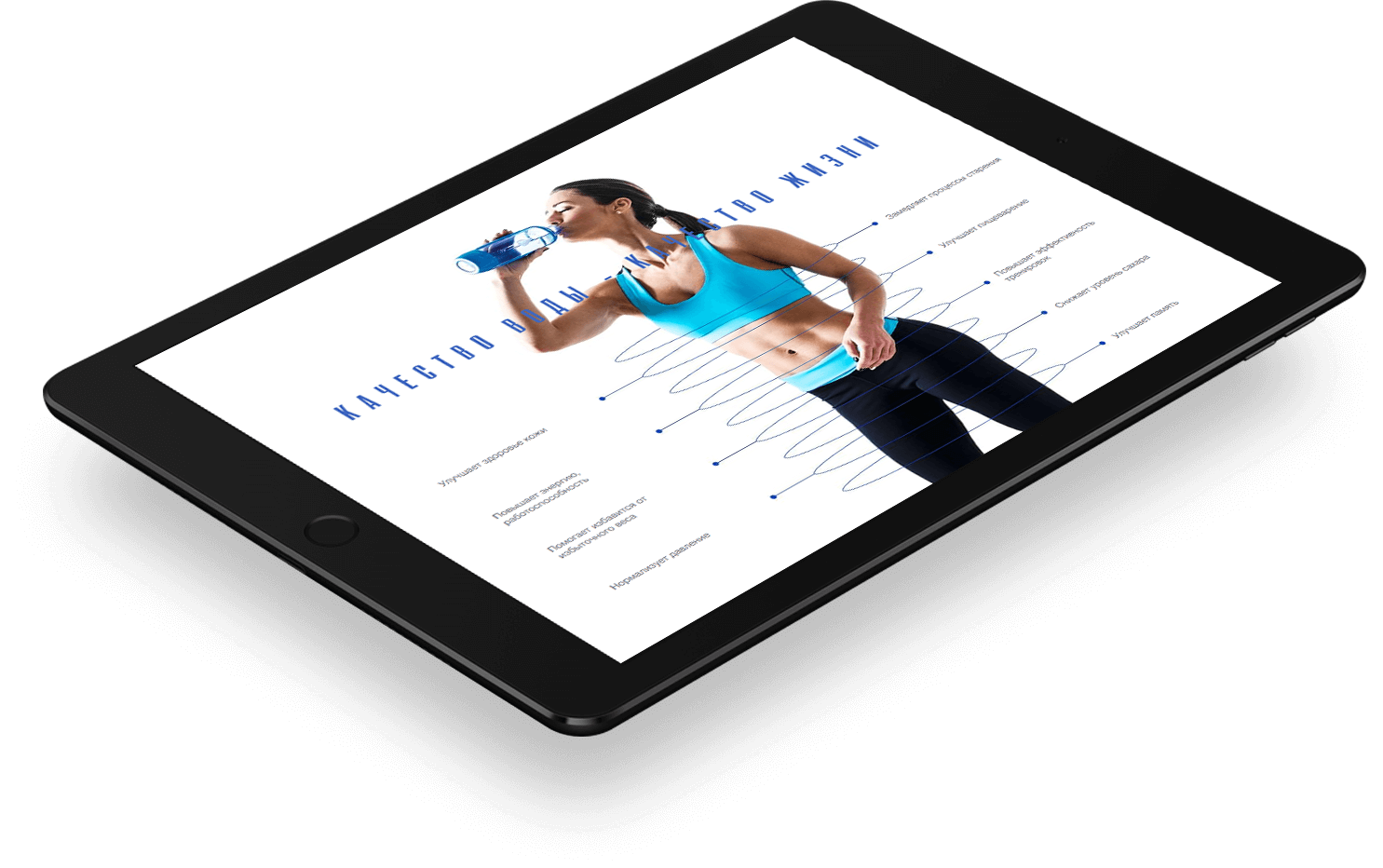 Feature 2
Automatic trigger mailings for those who have not completed the purchase. This helped close more deals.
PROJECT OPPORTUNITIES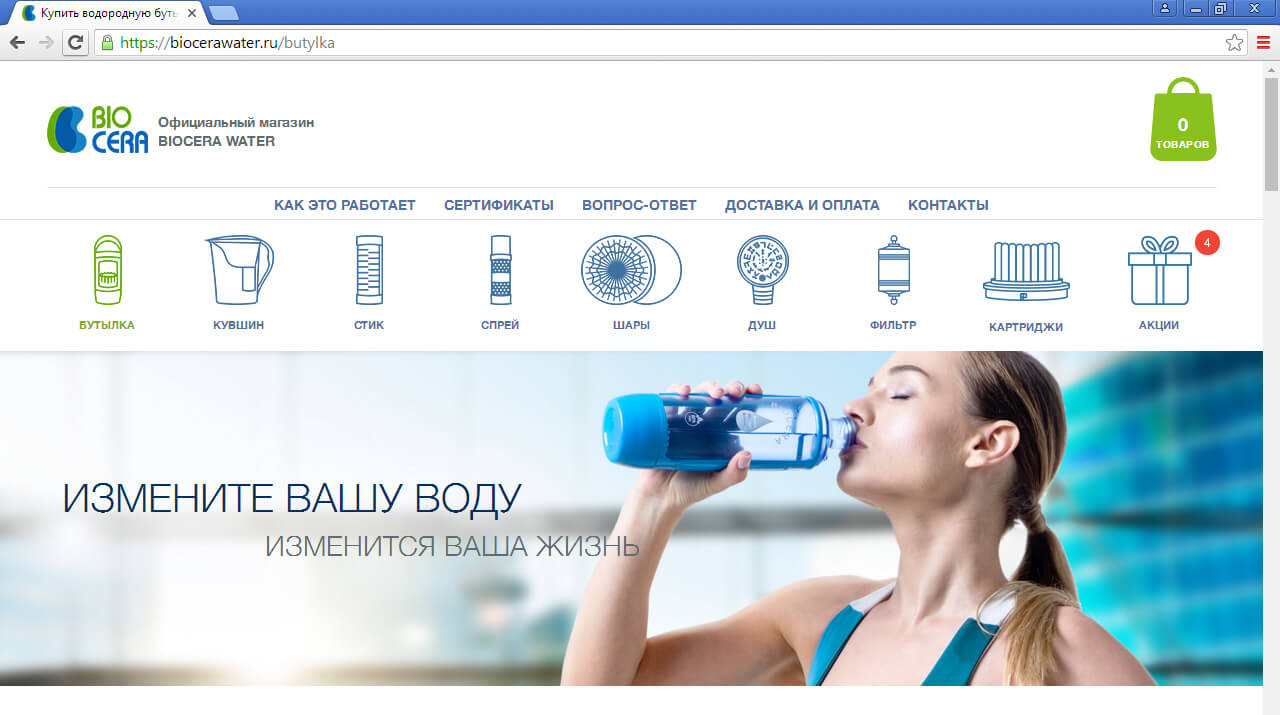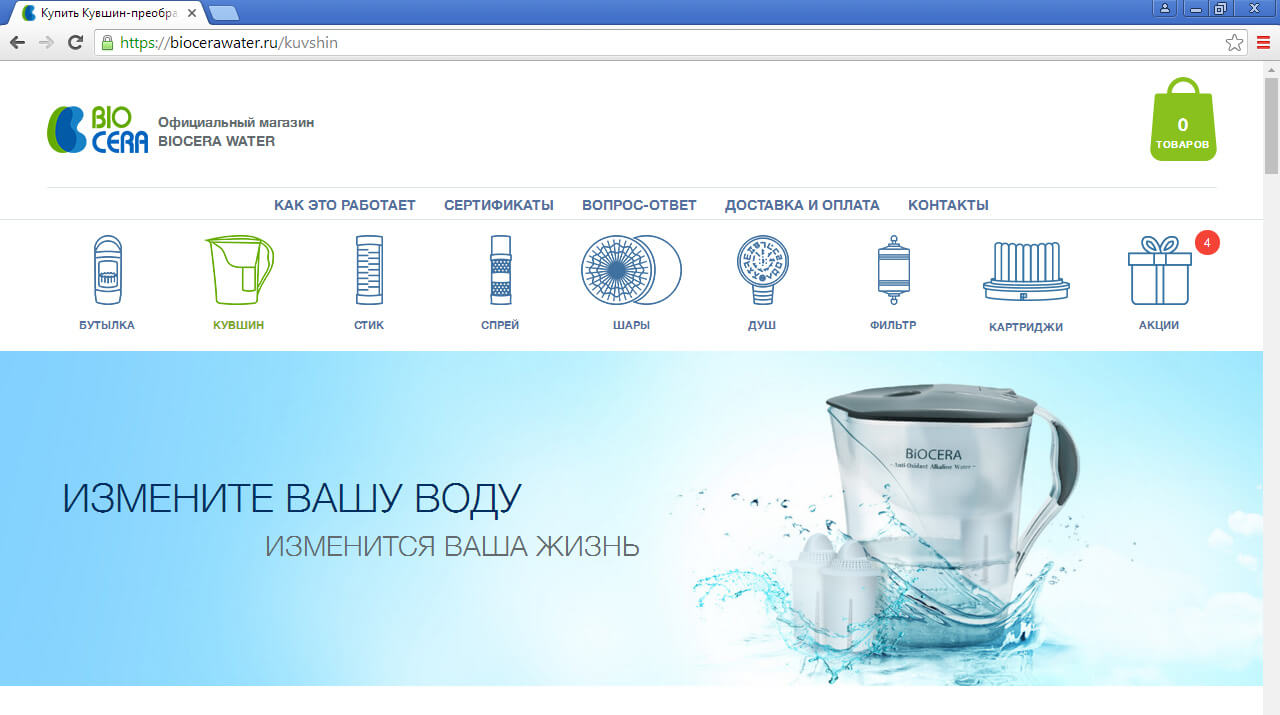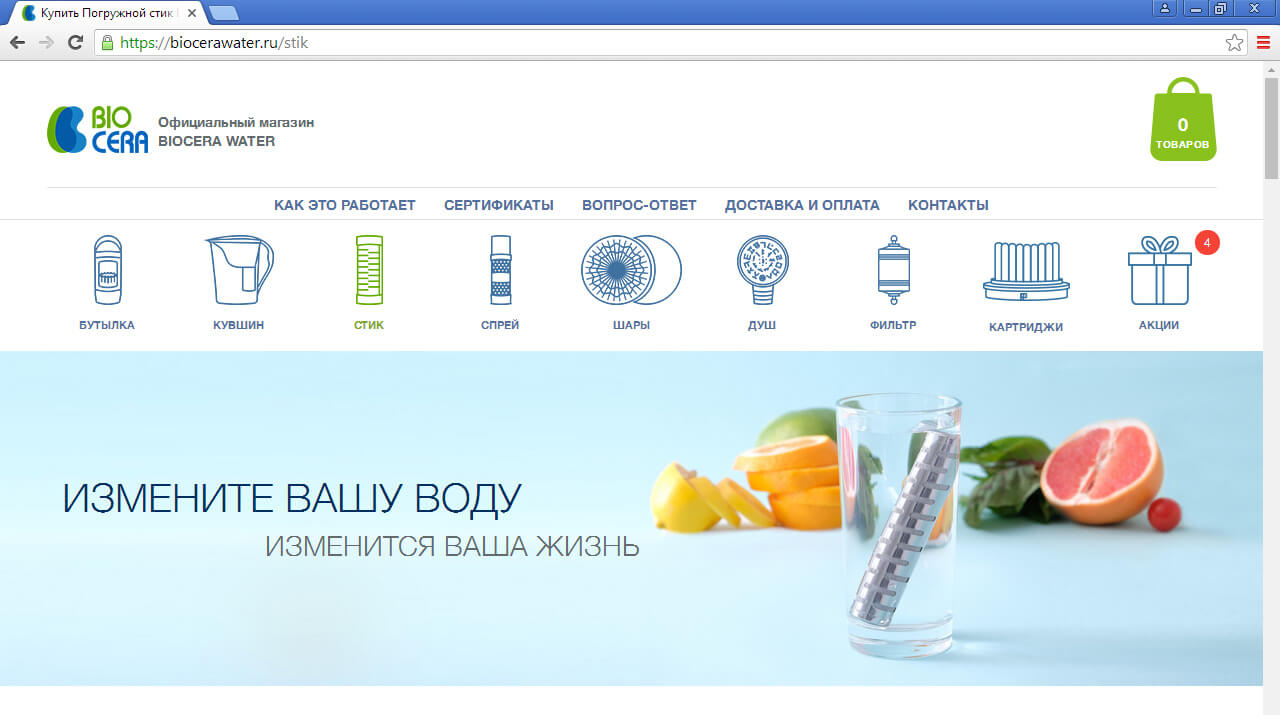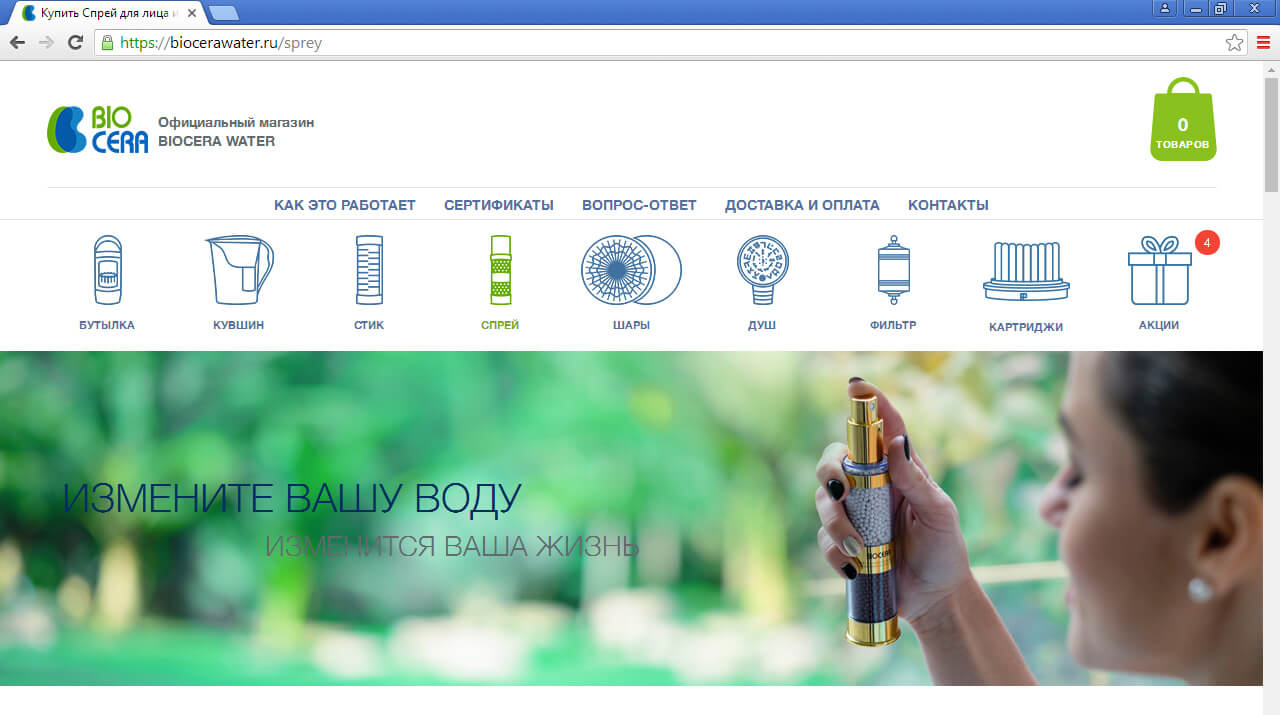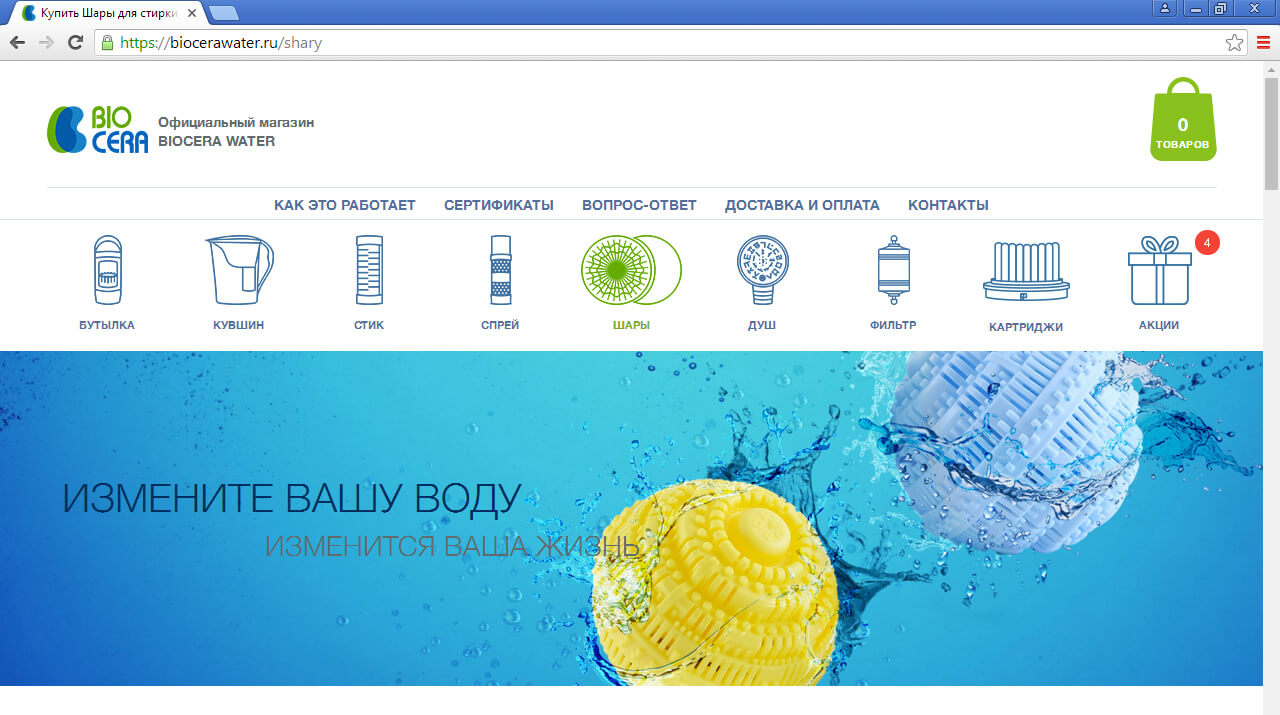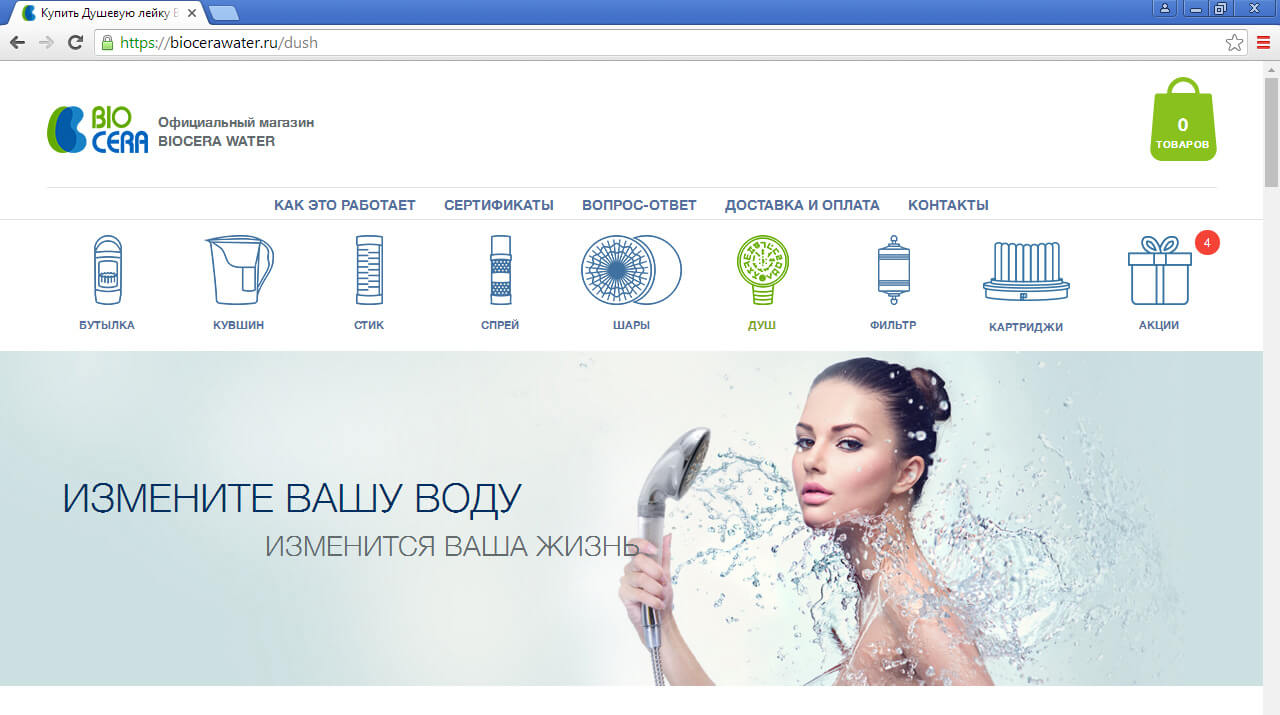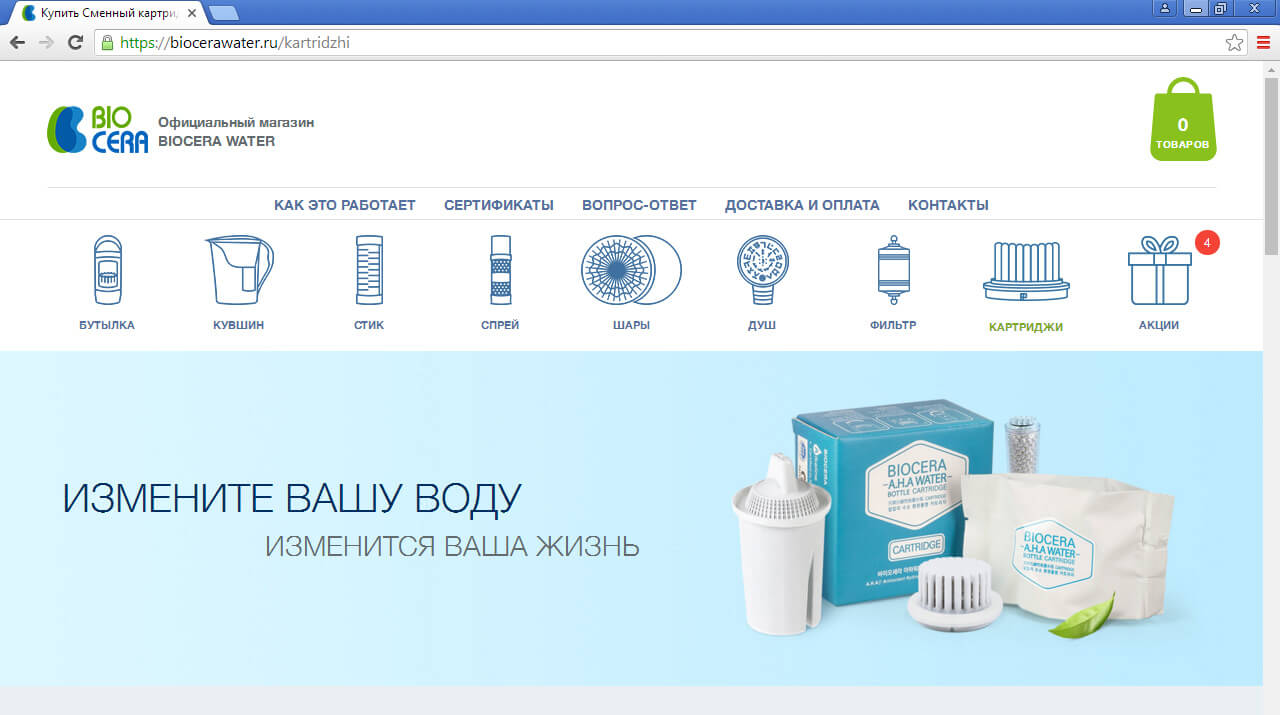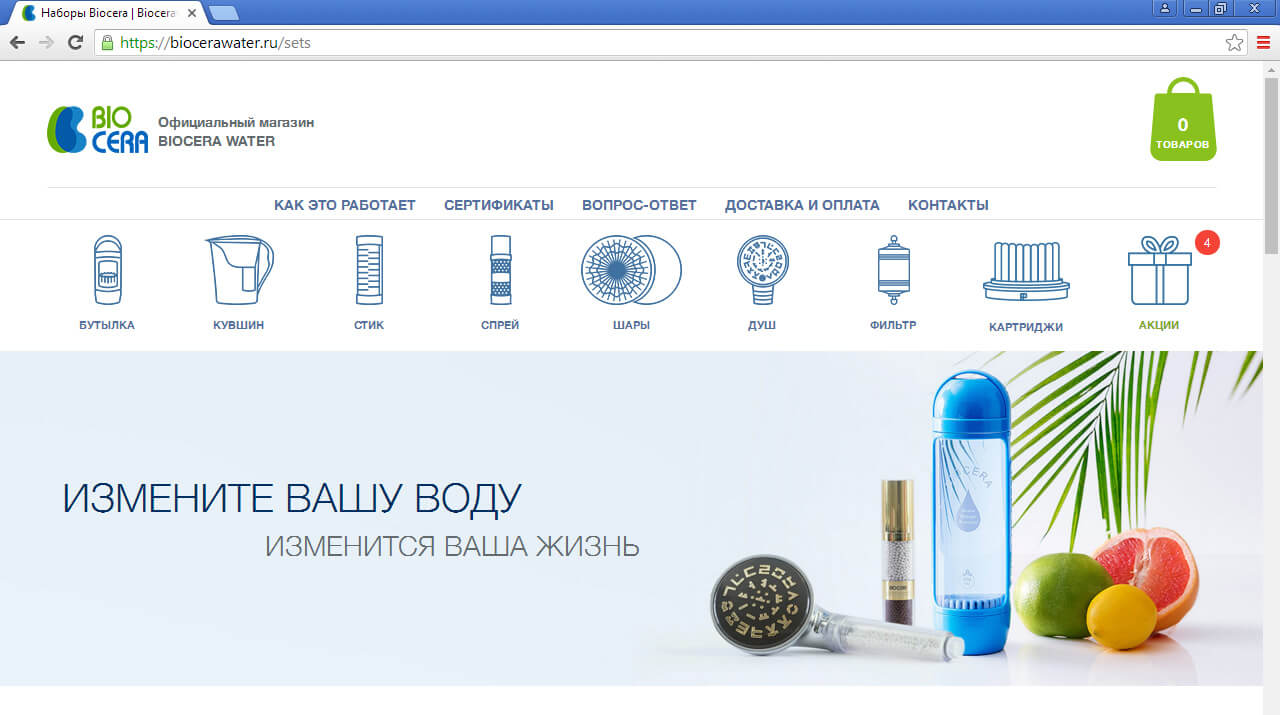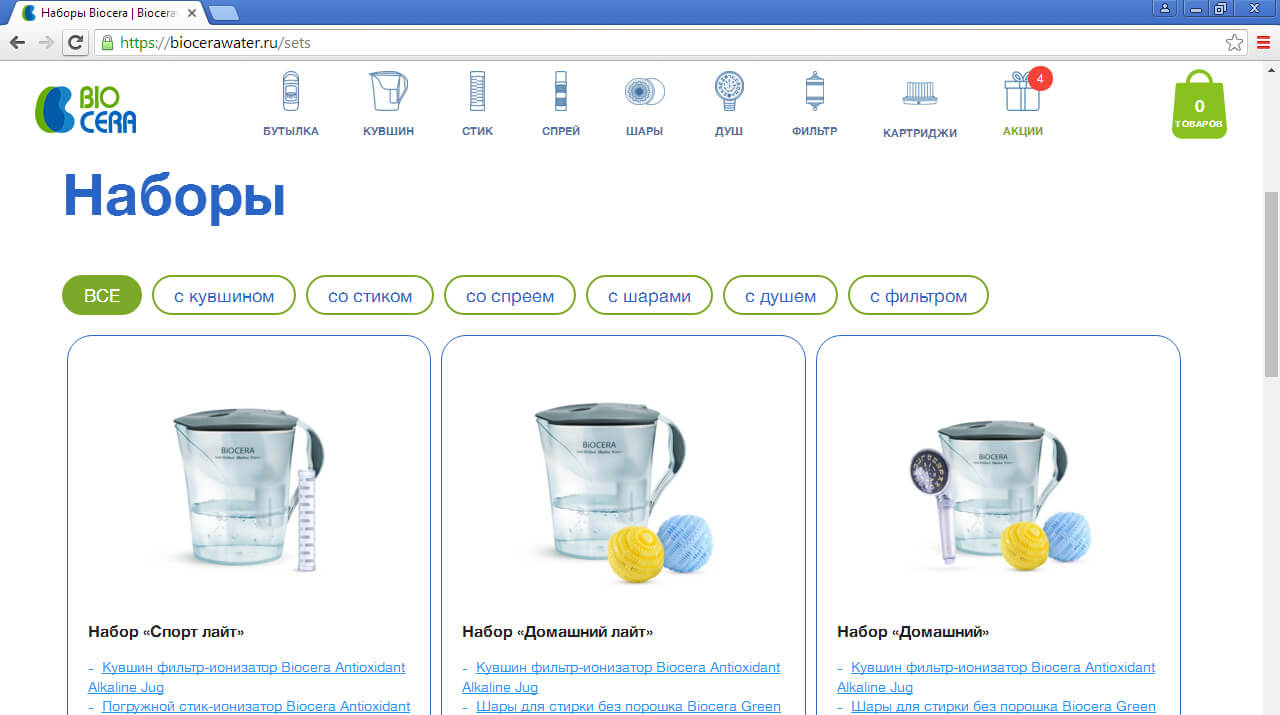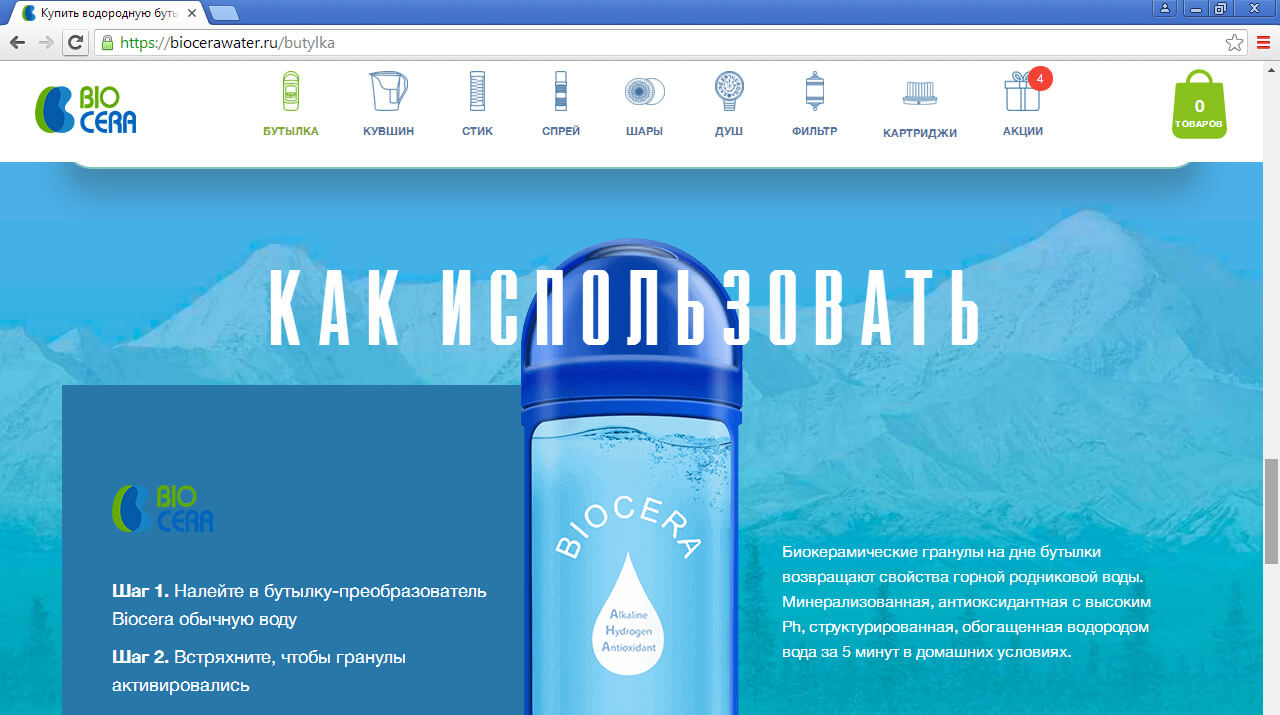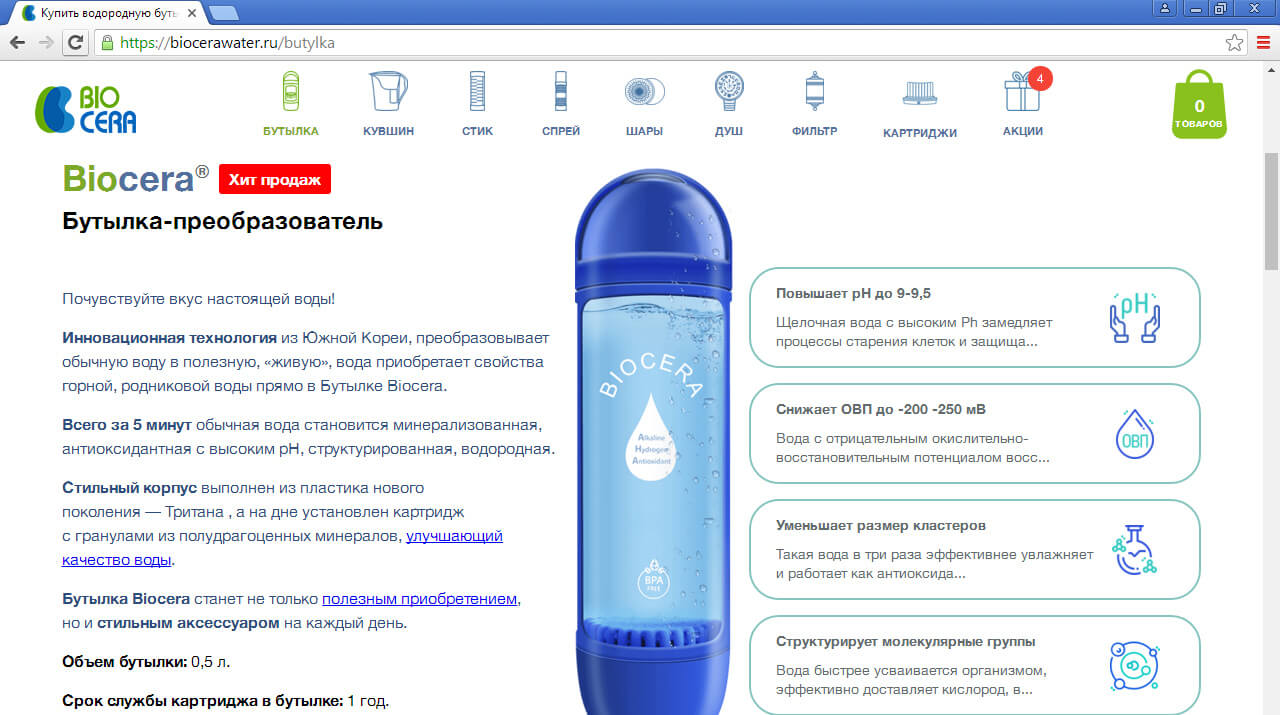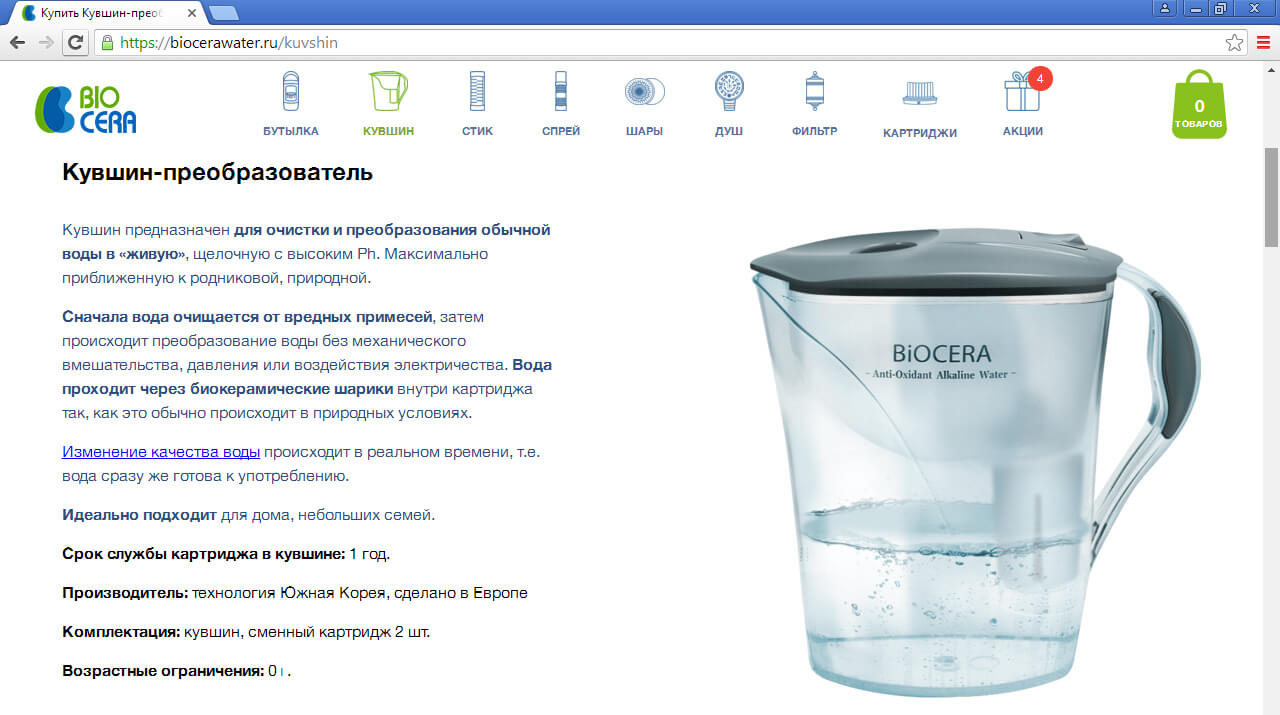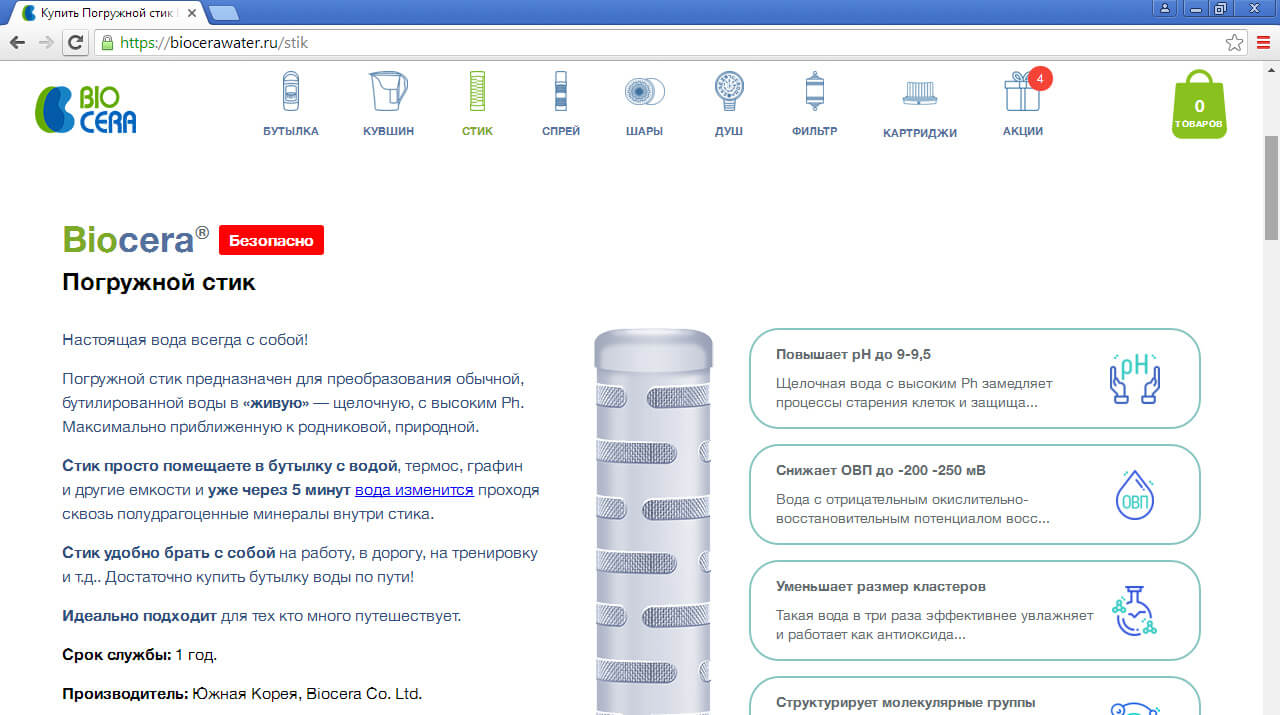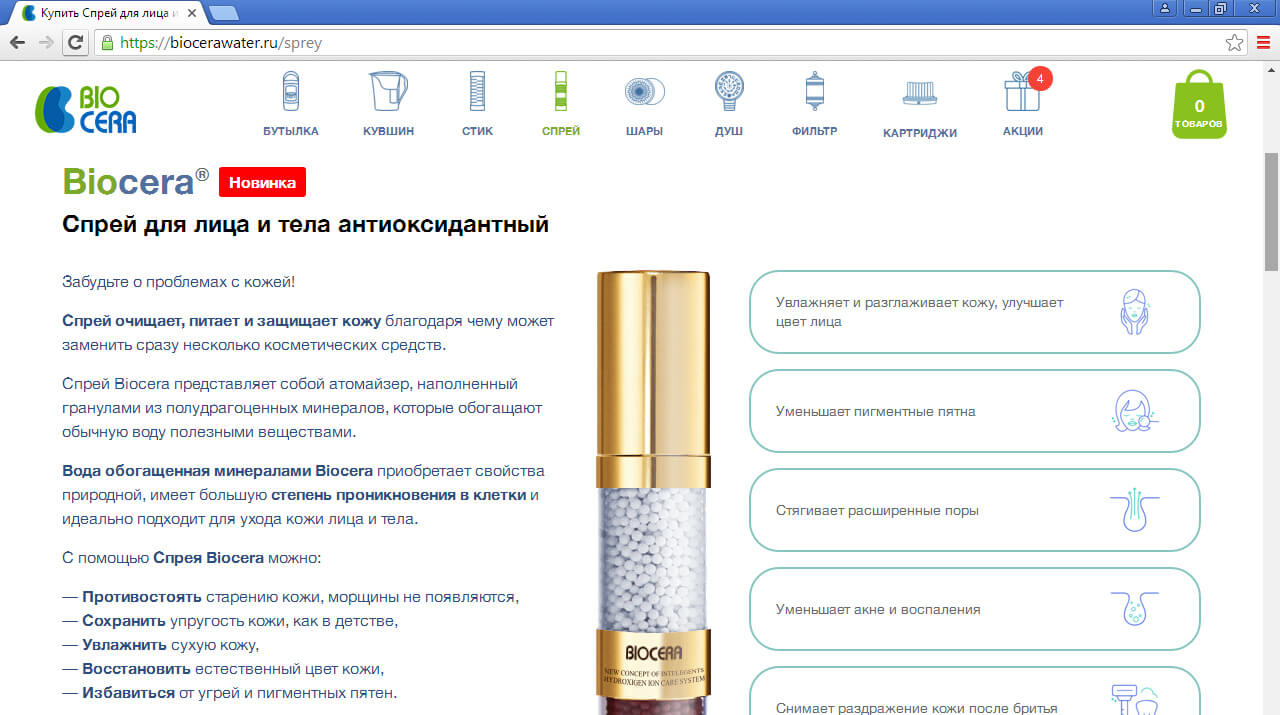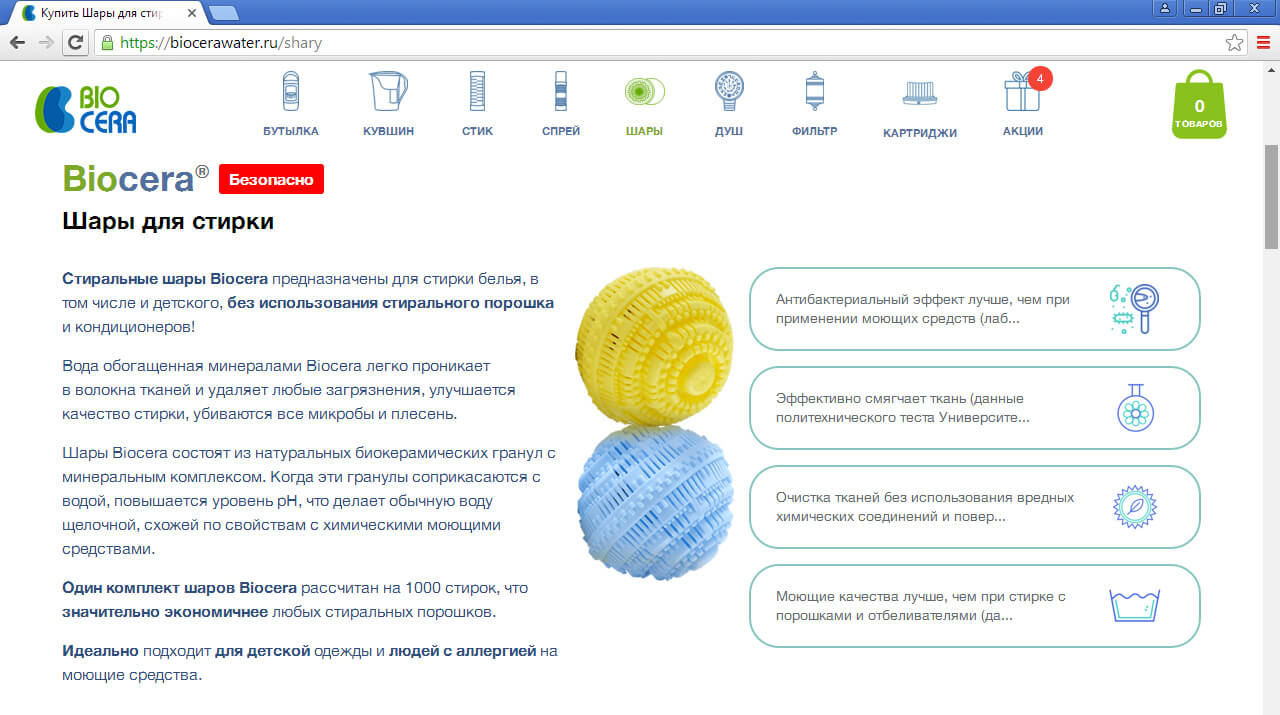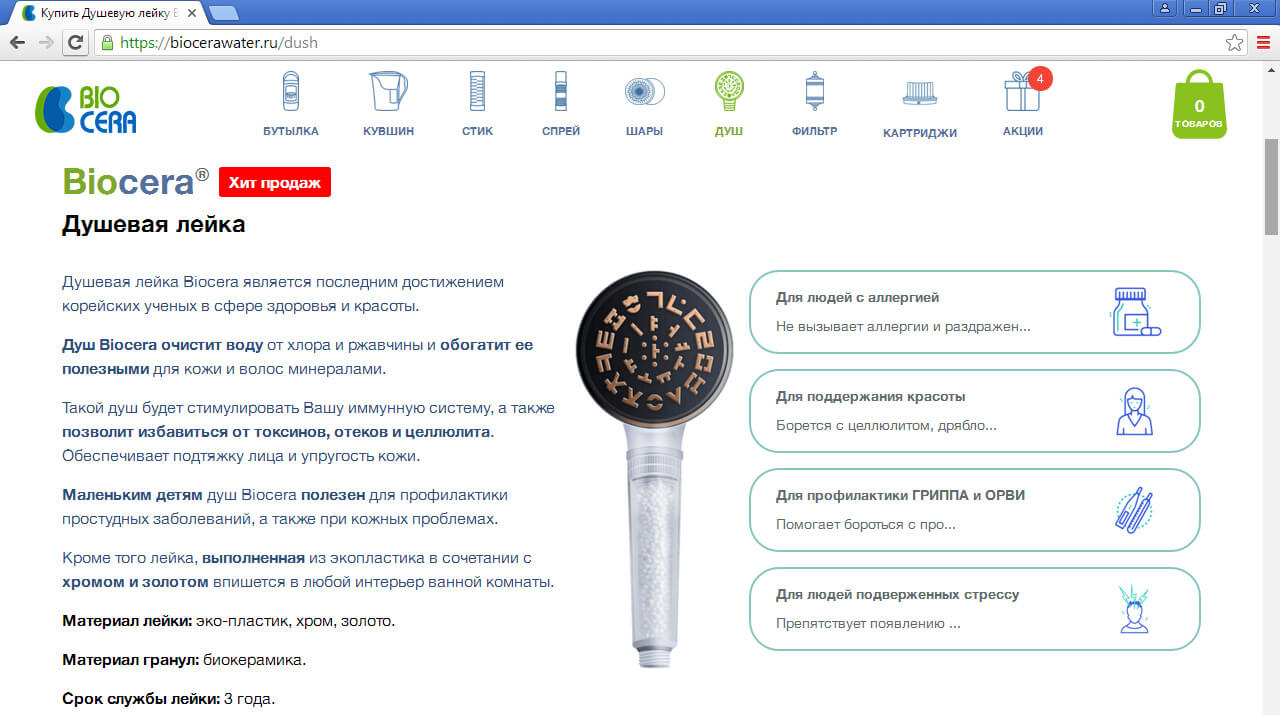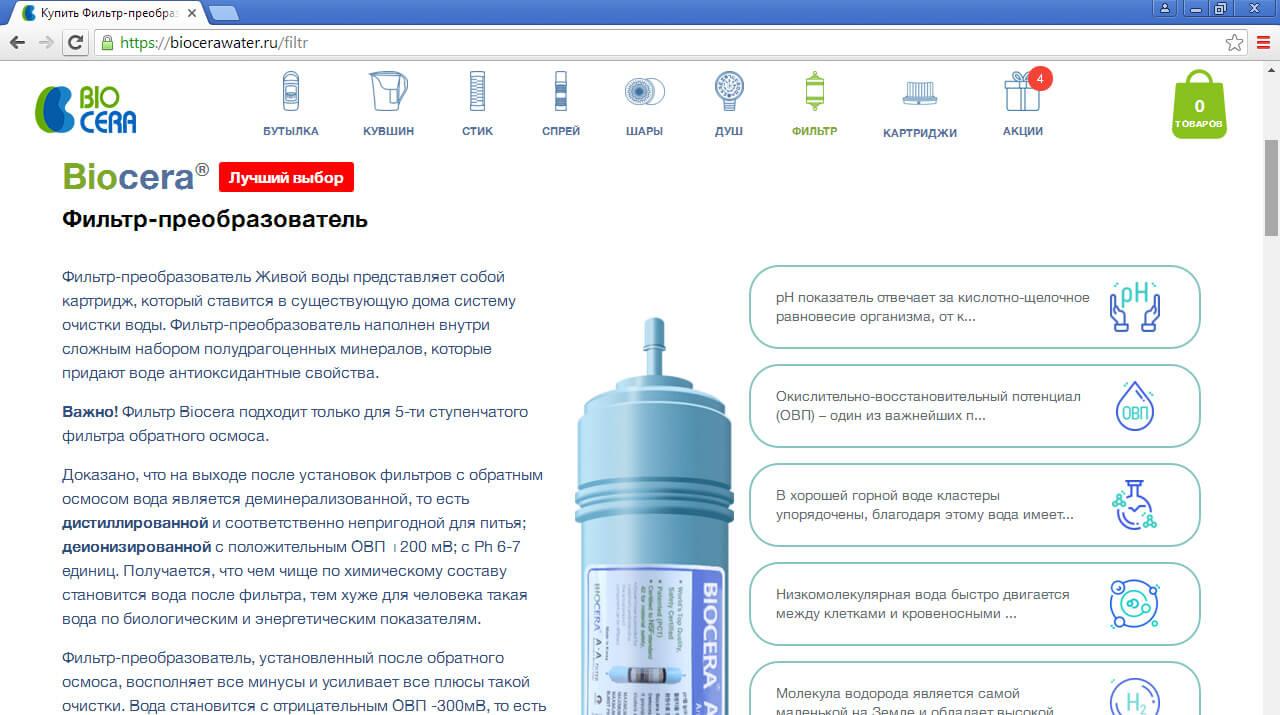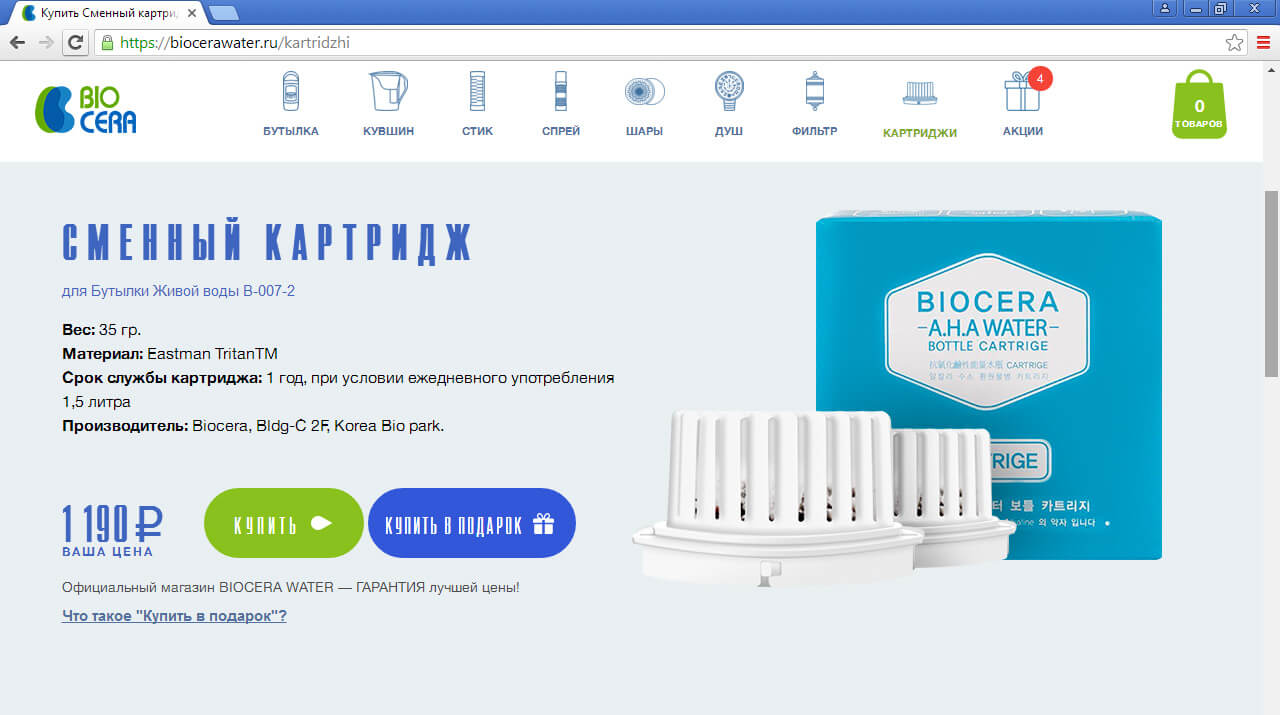 Online delivery calculation, a large selection of ways to receive an order.

Smart card online generating discounts.

Integrations with marketplaces.
MOBILE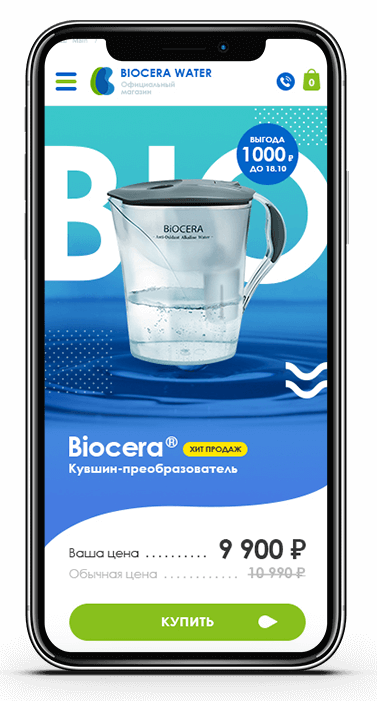 The mobile version adapts to all existing device models, which allows you to comfortably use the service.

Due to the large amount of information on the pages, mobile adaptation has become a real problem.
It was unacceptable to load pages with content, this would affect the conversion to sales. Therefore, we have completely changed the content delivery for the mobile version of the site.
Somewhere they simplified the pages, made unique navigation on the content and added an Instagram widget, which largely replaced information content, added active users to the group, and the conversion to sales increased.