Company official website UFCL
ufertilizers.com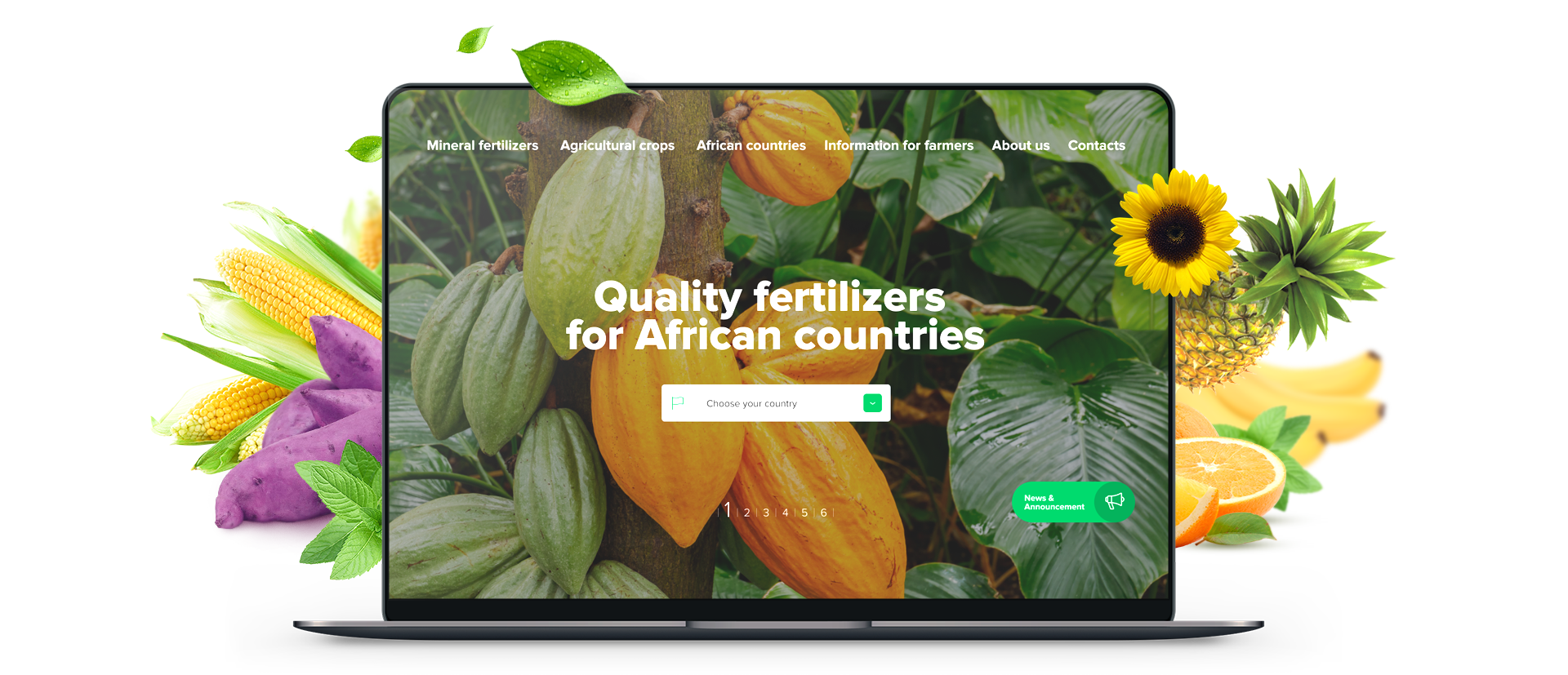 THE TASK
The goal was to create a universal, international site for promoting the Russian brand Uralchem and Uralkali in the international arena. It was necessary to reach out to a very different and somewhere specific audience. Countries of Africa, Europe, the Middle East, different languages and one site at all. We studied the characteristics of the perception of information of each nation and found that it unites them all.

UFCL products are natural fertilizers, only environmental ingredients.

We decided to focus on the site design on the demonstration of products from the standpoint of their natural, natural origin.

Working on ufertilizers.com, we made a simple and concise design, the visual component of which is based on the image of natural and realistic products. White and green color are combined with the agricultural theme of the site and the environmental friendliness of the products. Selected tones are traditionally well associated with the products of manufacturers, which are the main activity of the customer's company.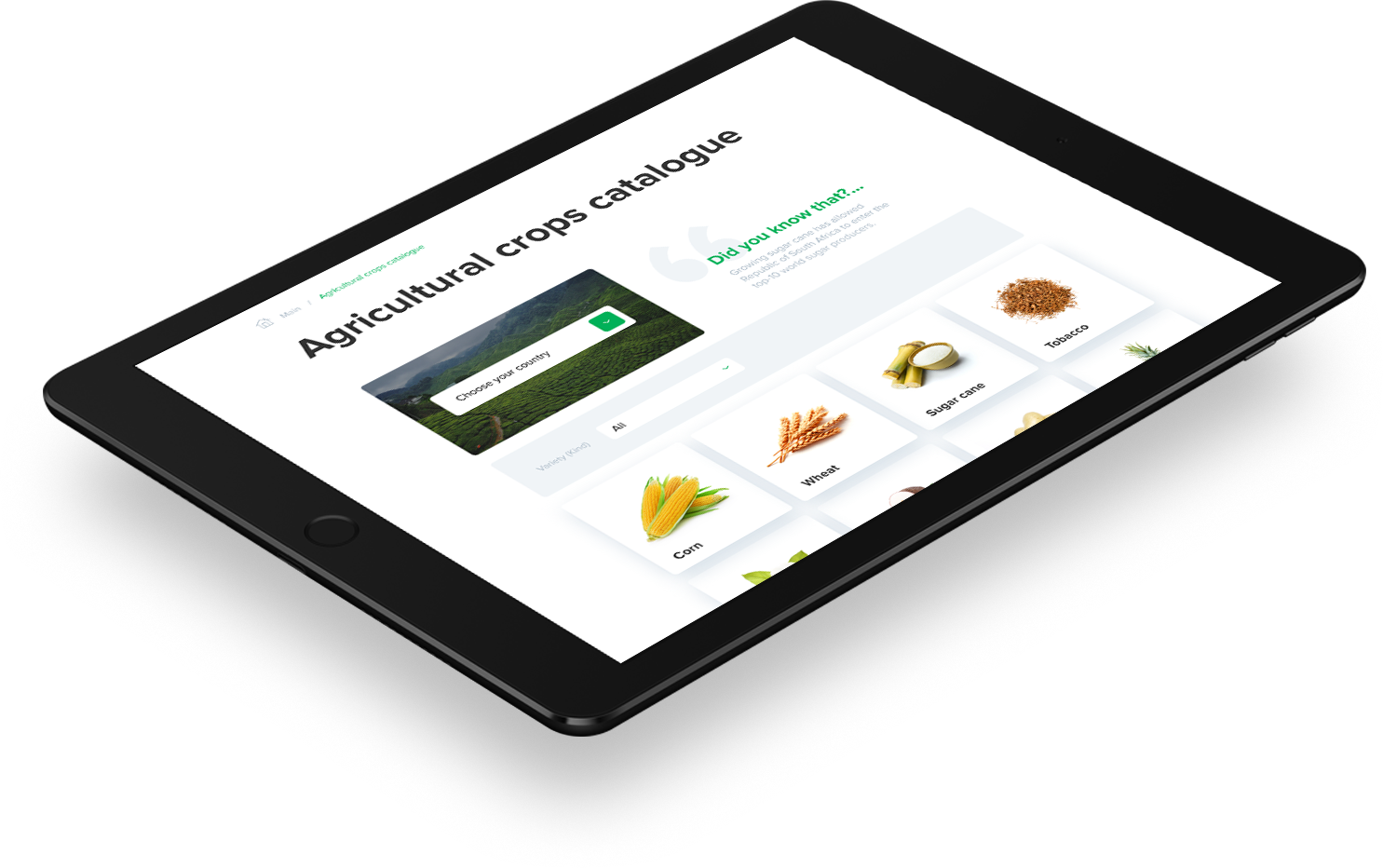 Feature 1
A unique set of graphic elements and individual illustrations have been developed for each country.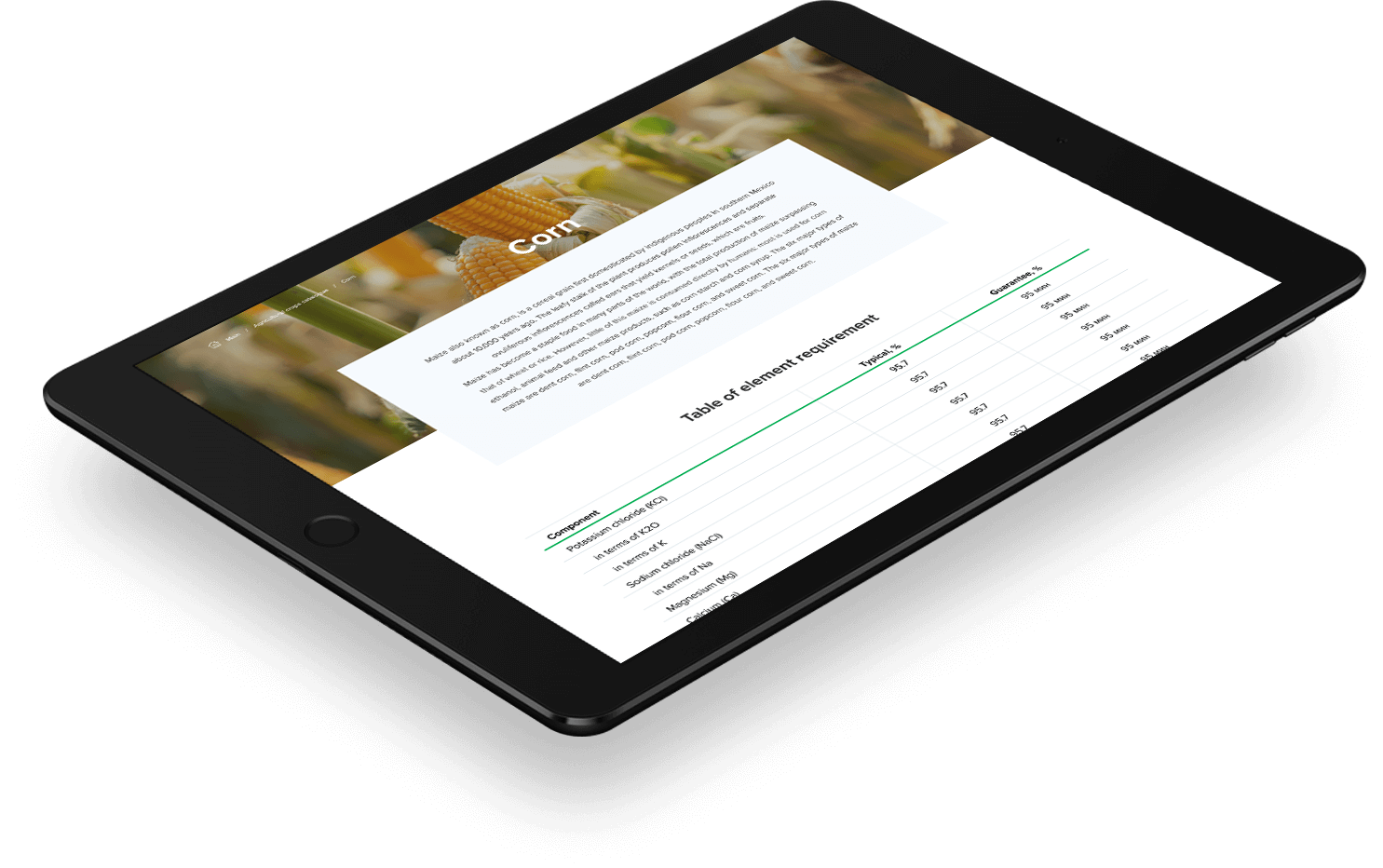 Feature 2
Implemented multilingualism functionality. In addition to English, the site is also translated into French and Portuguese.
PROJECT OPPORTUNITIES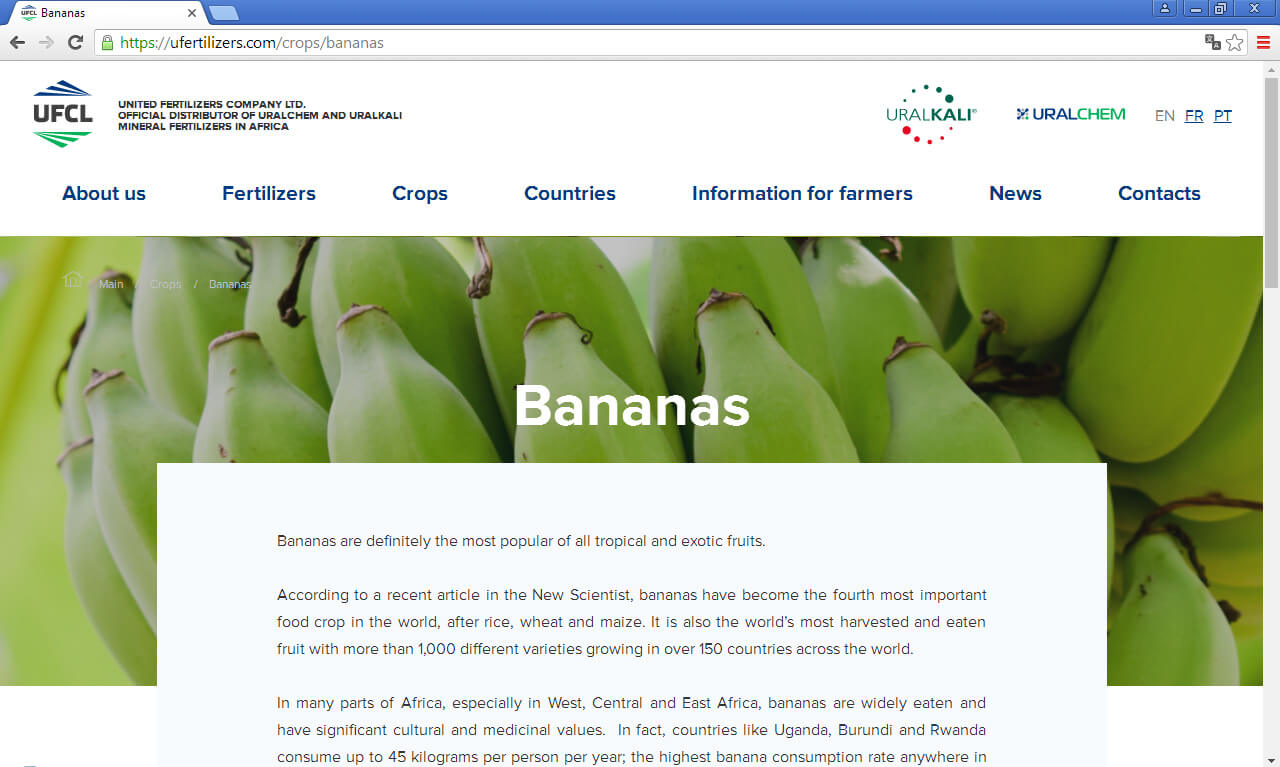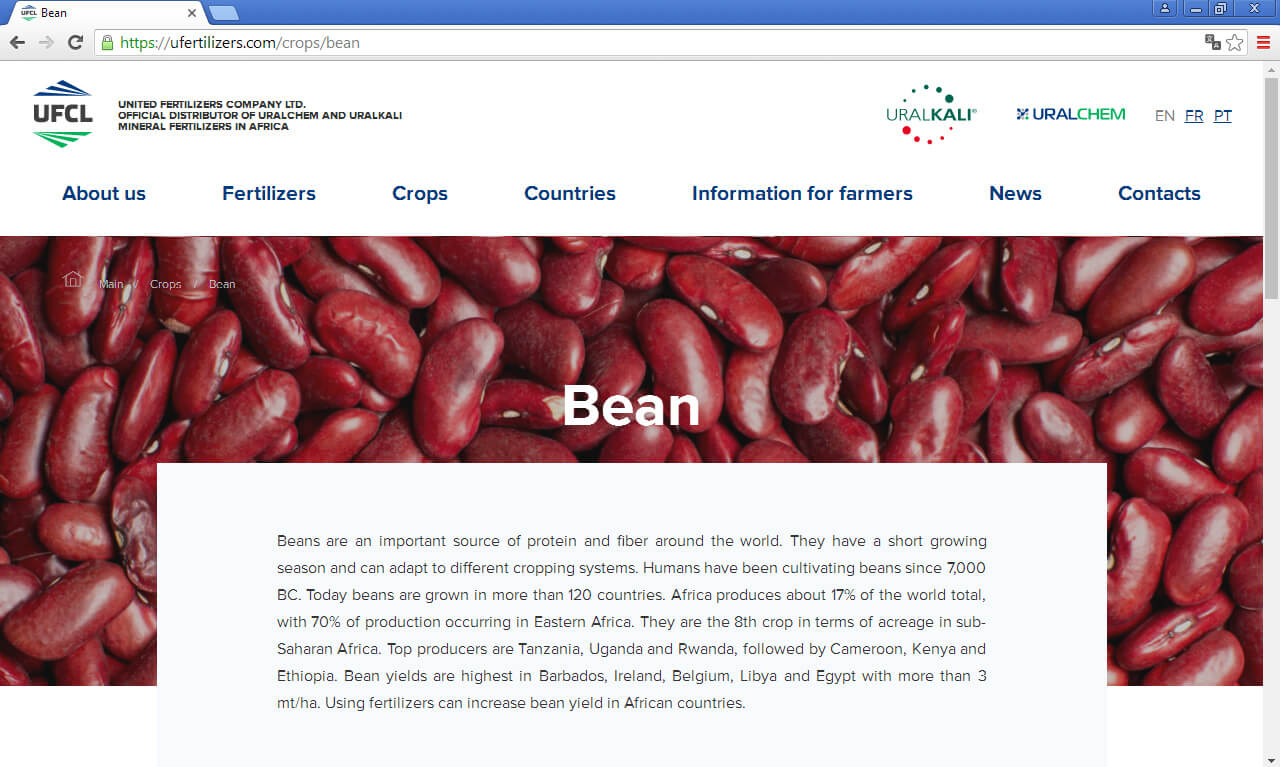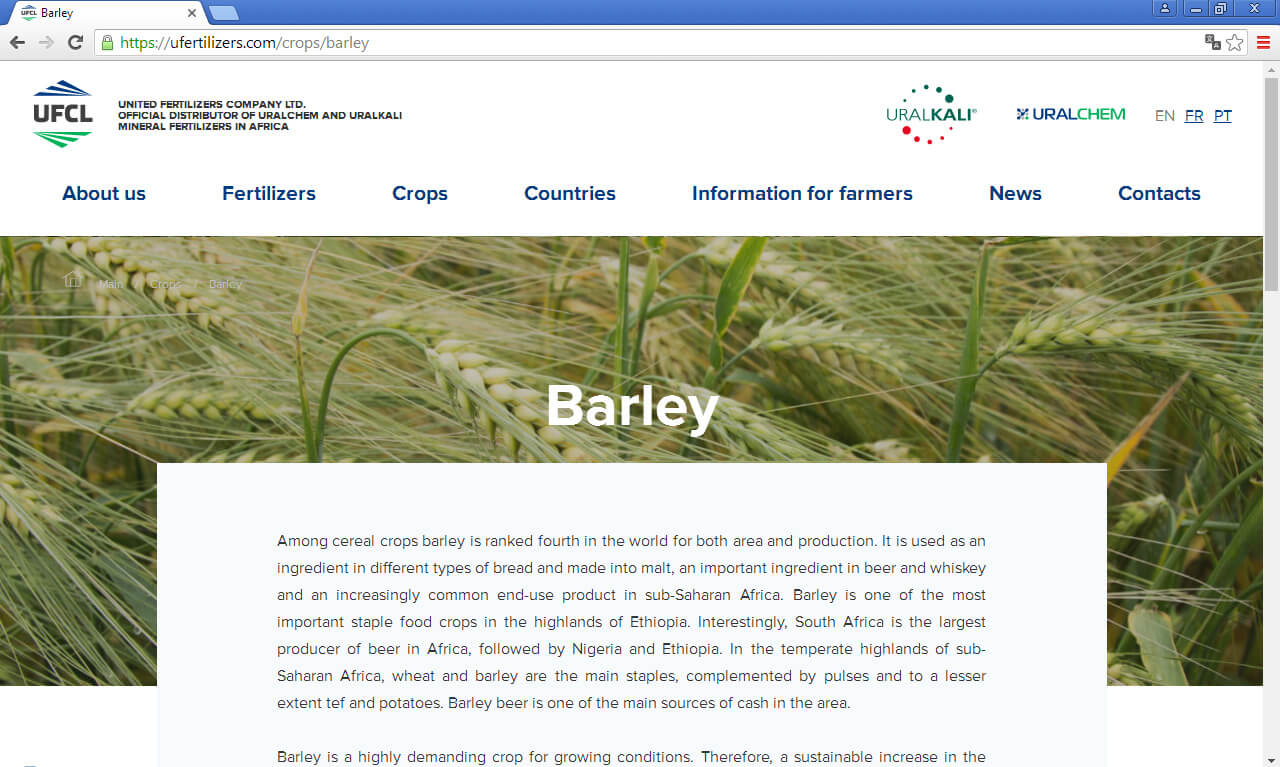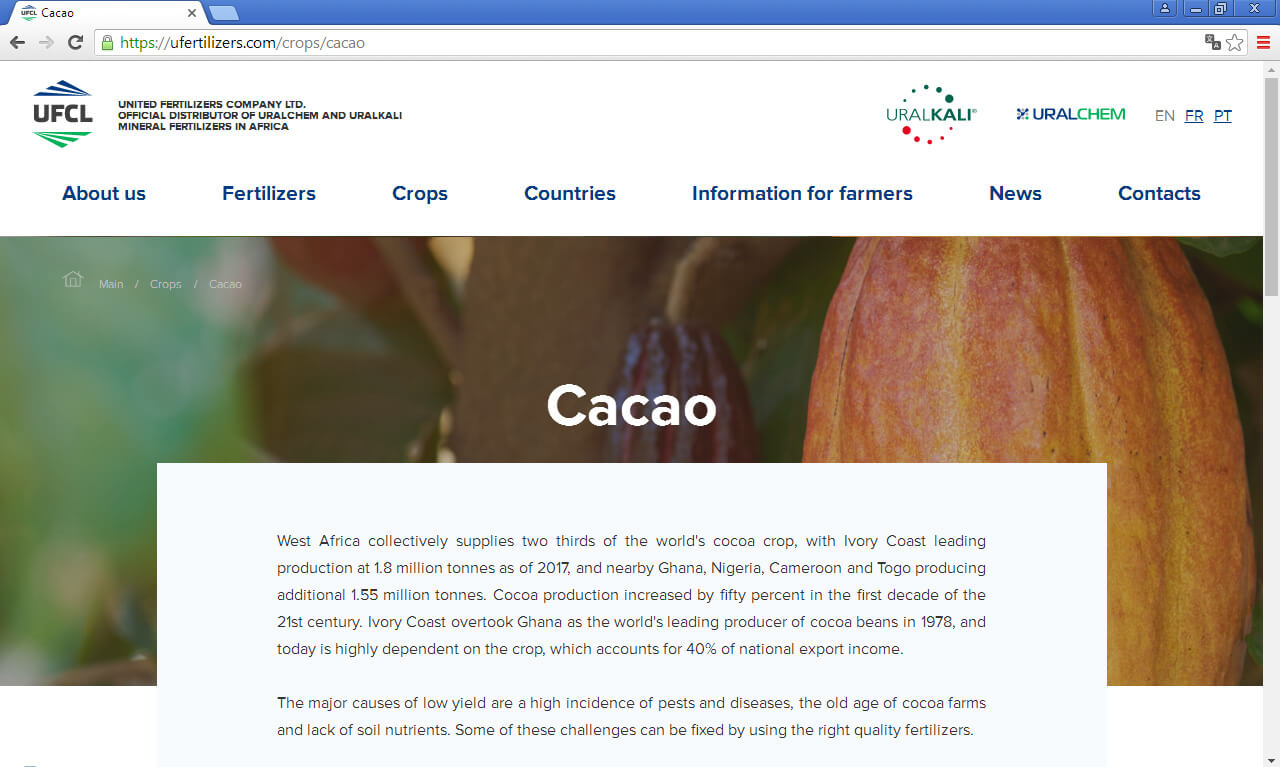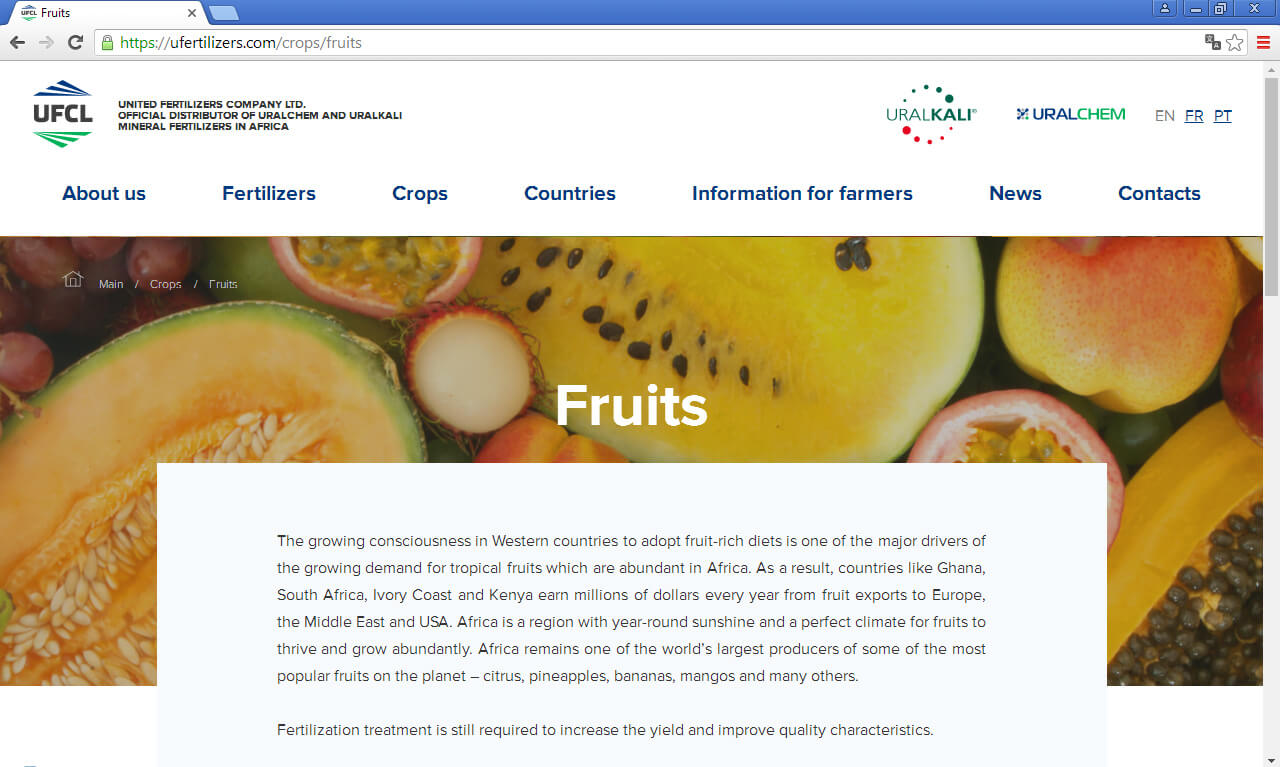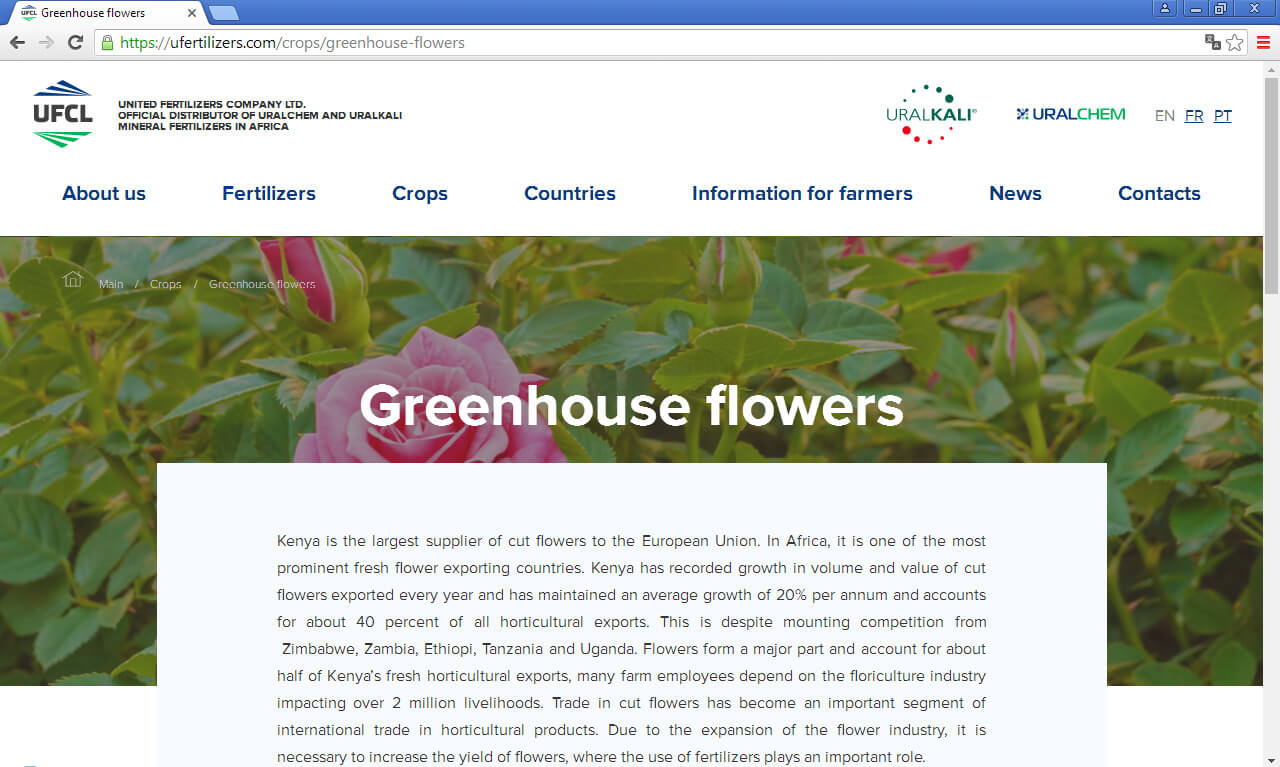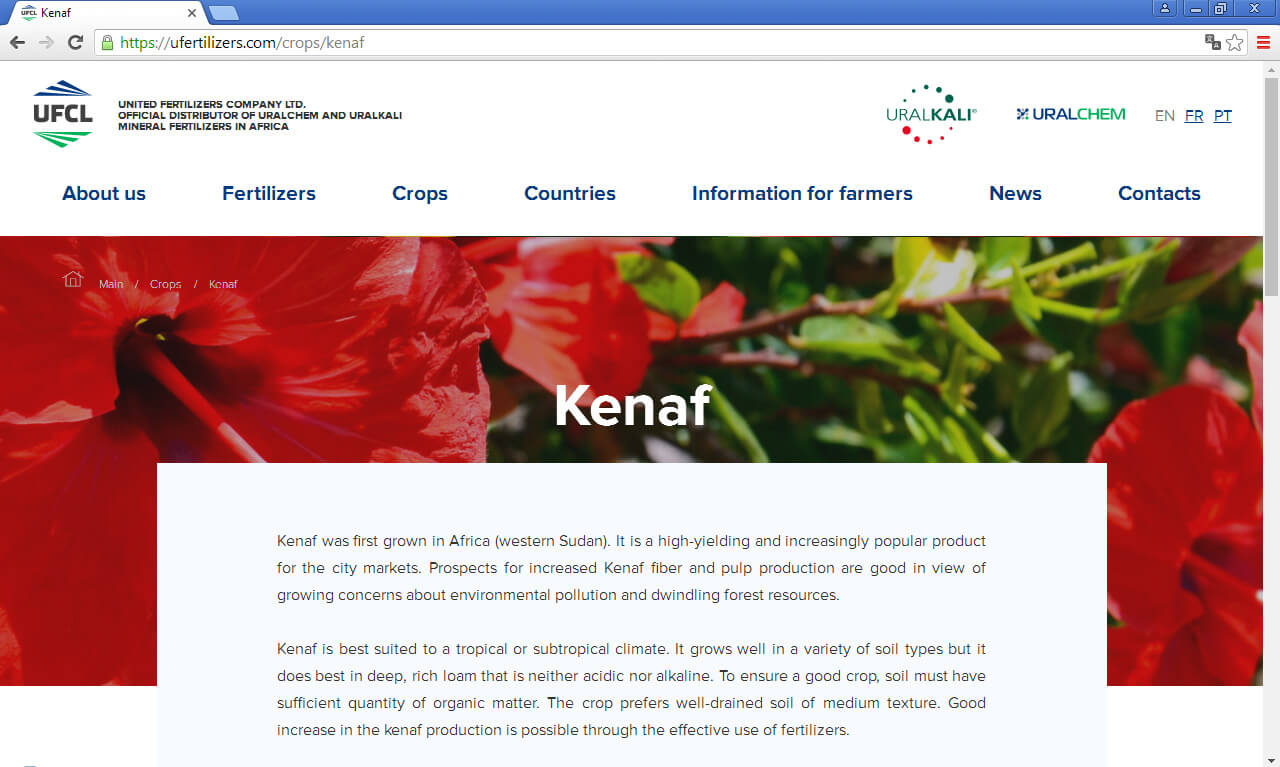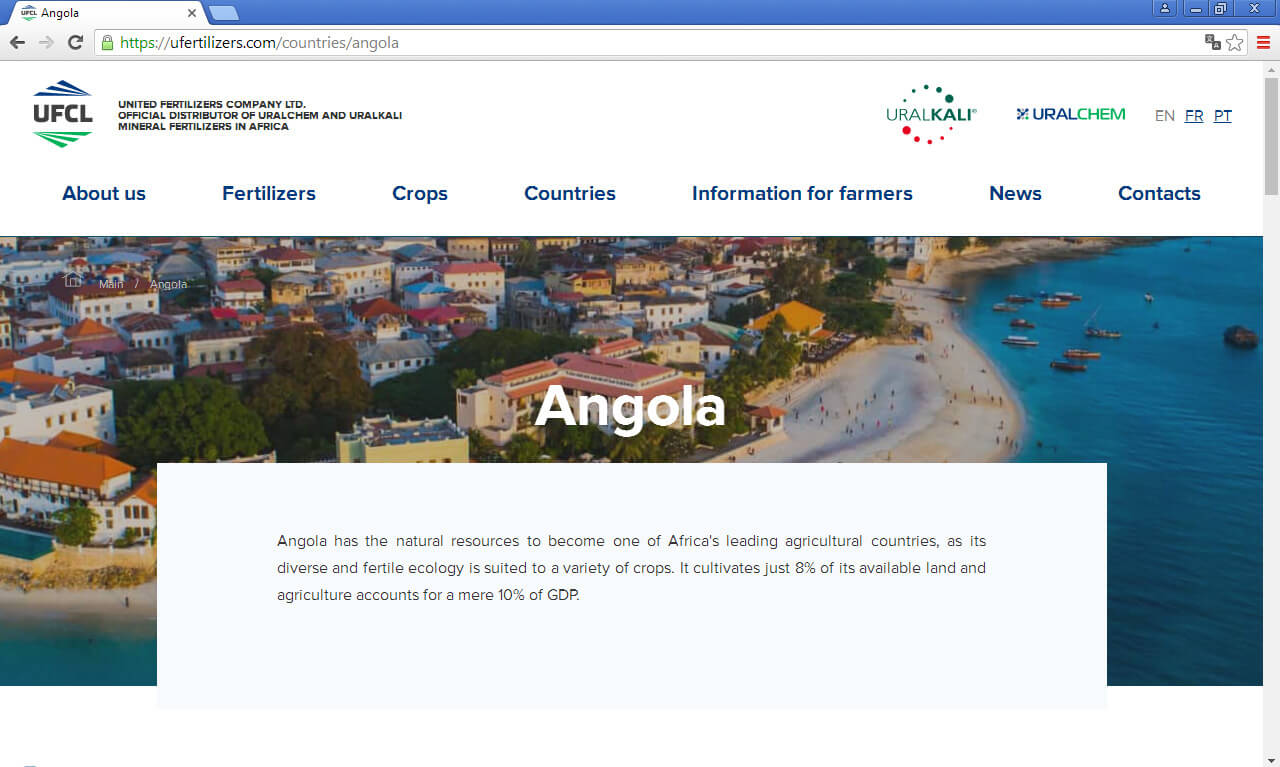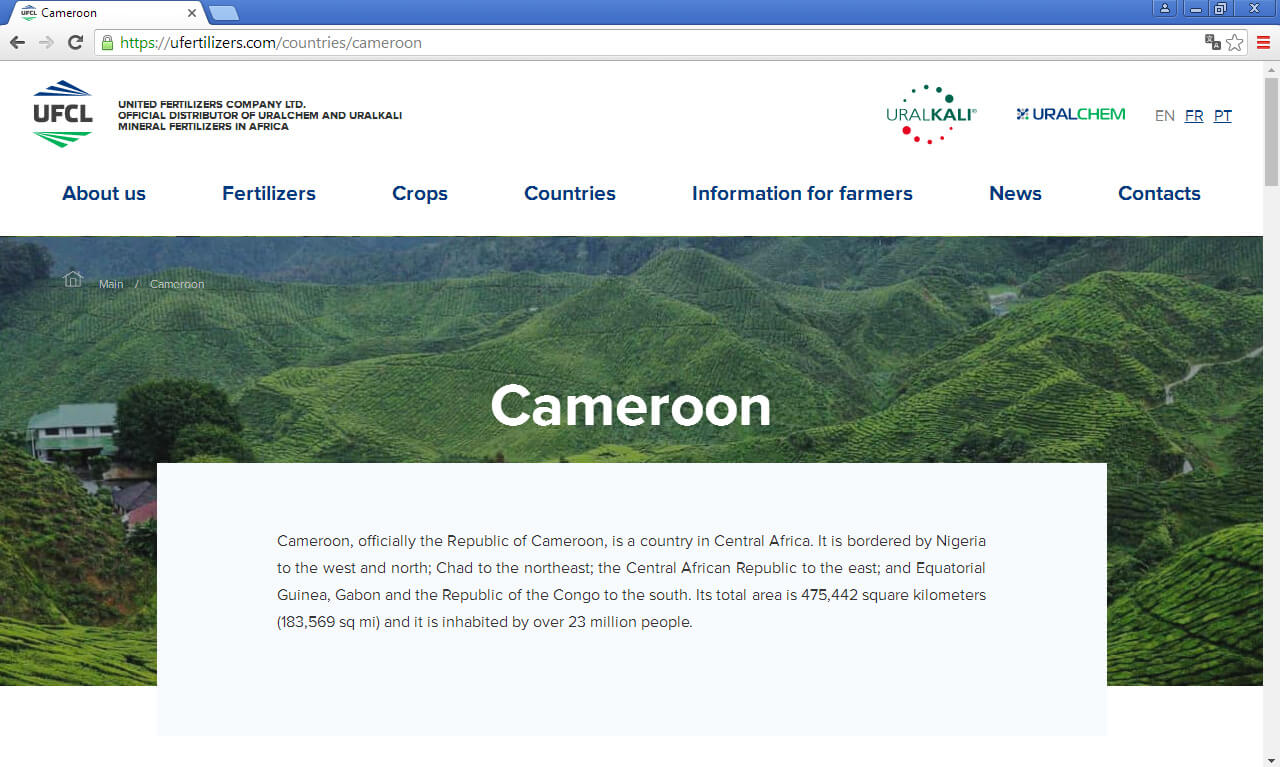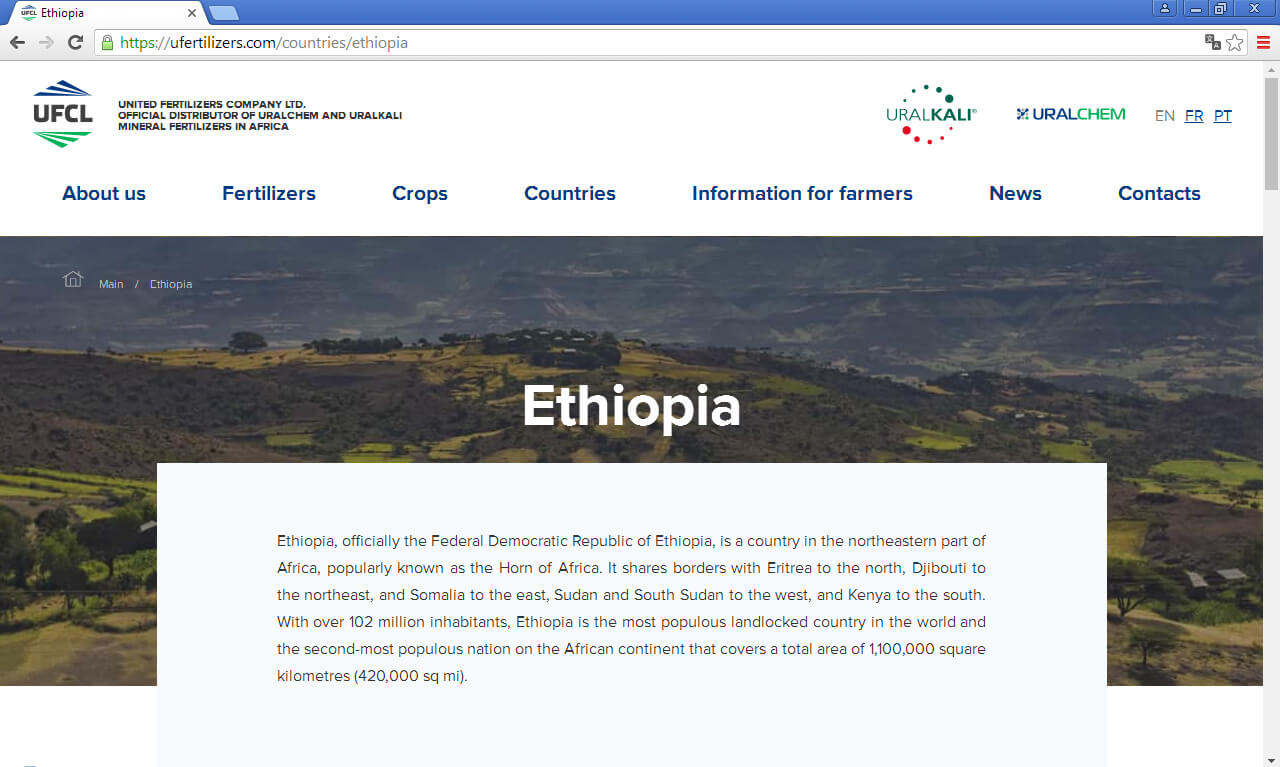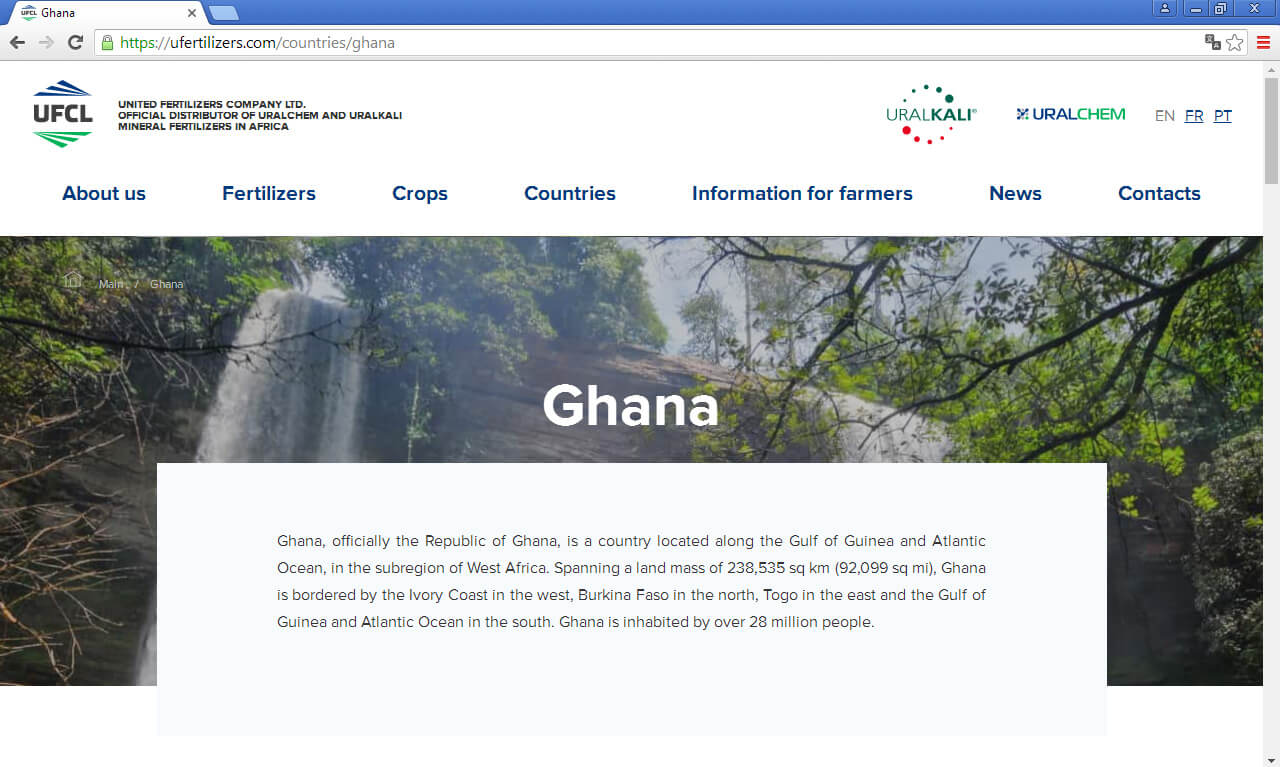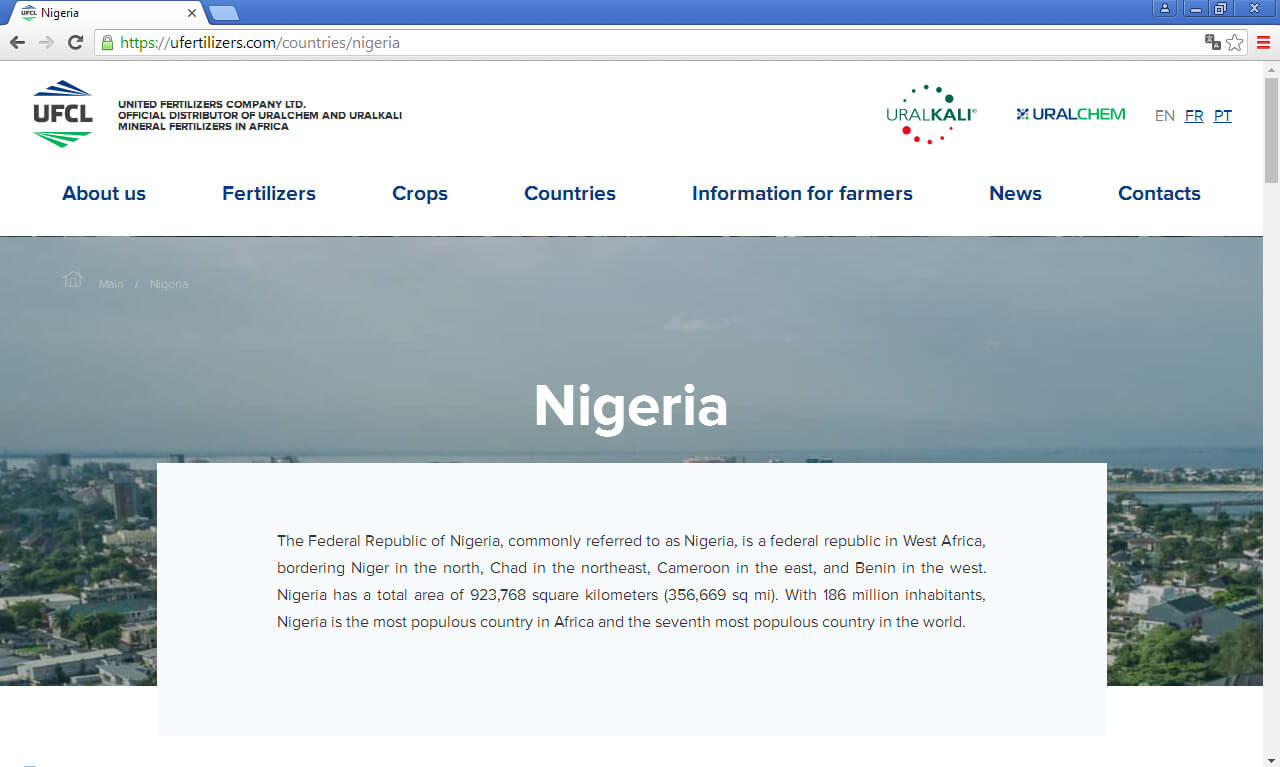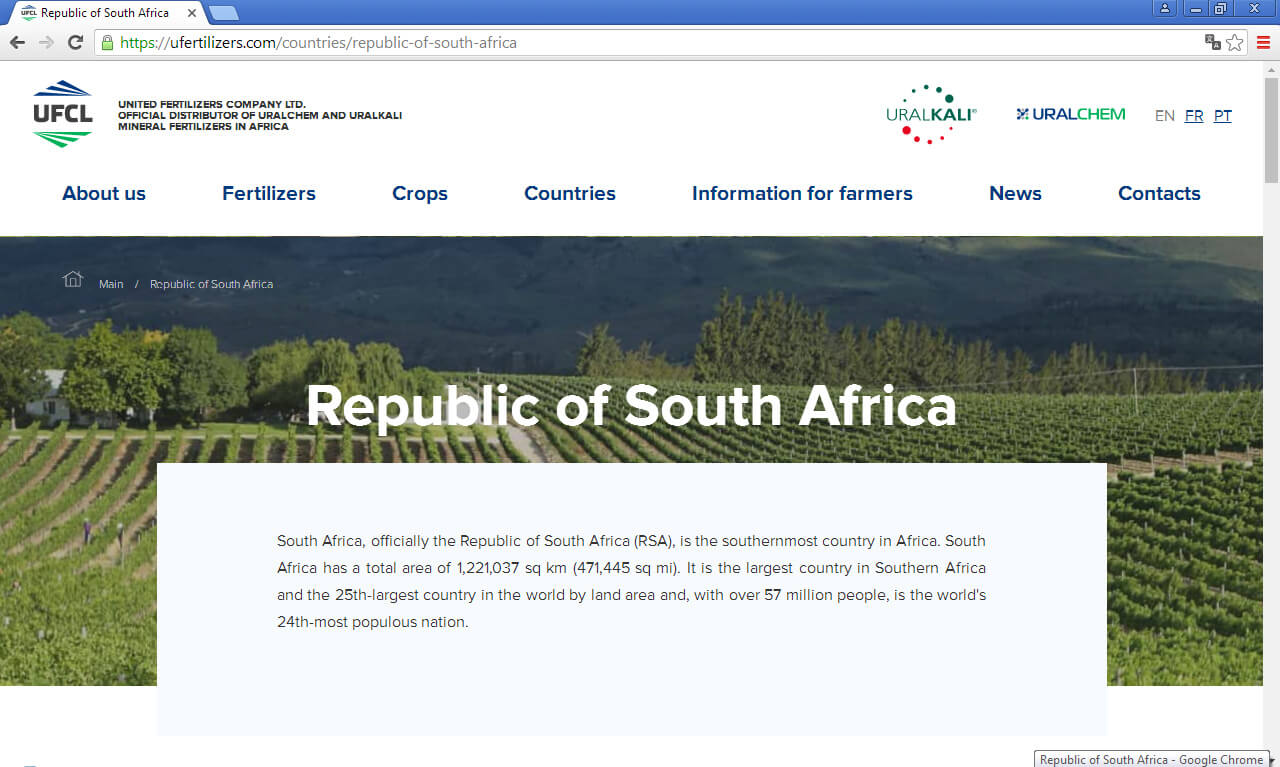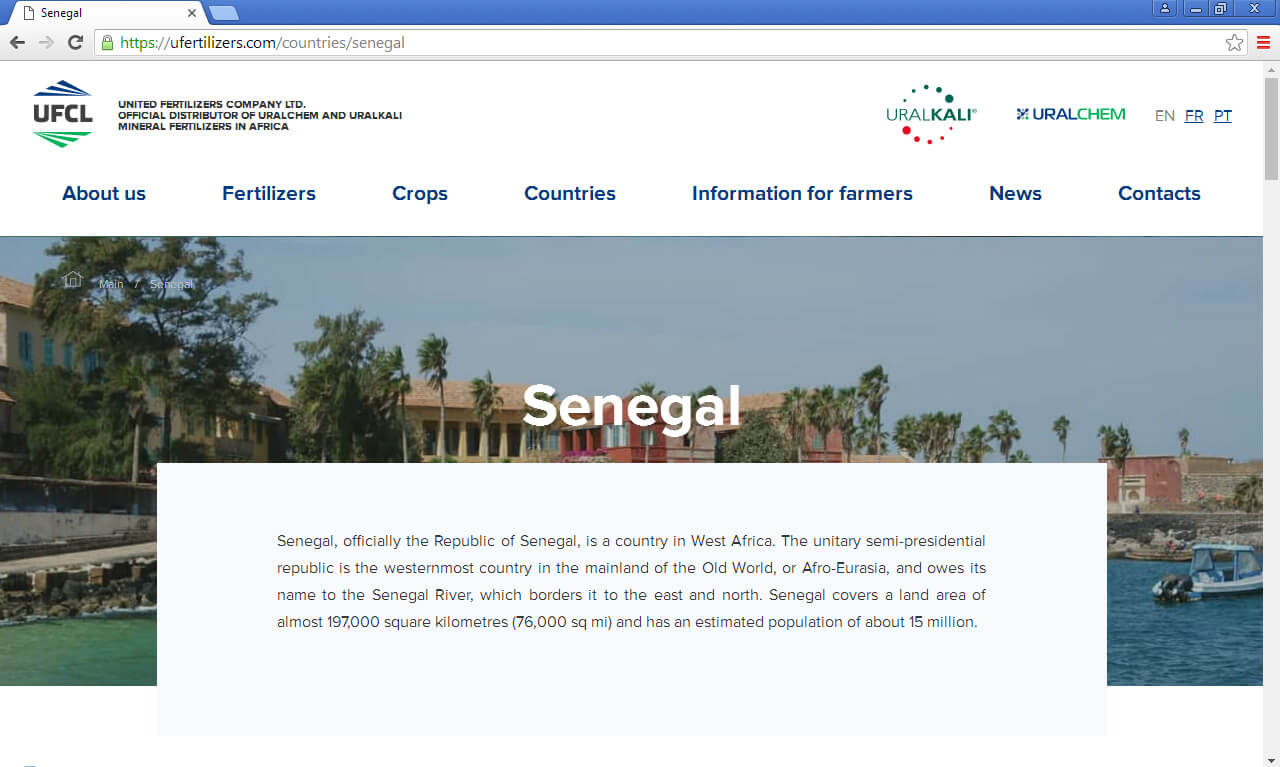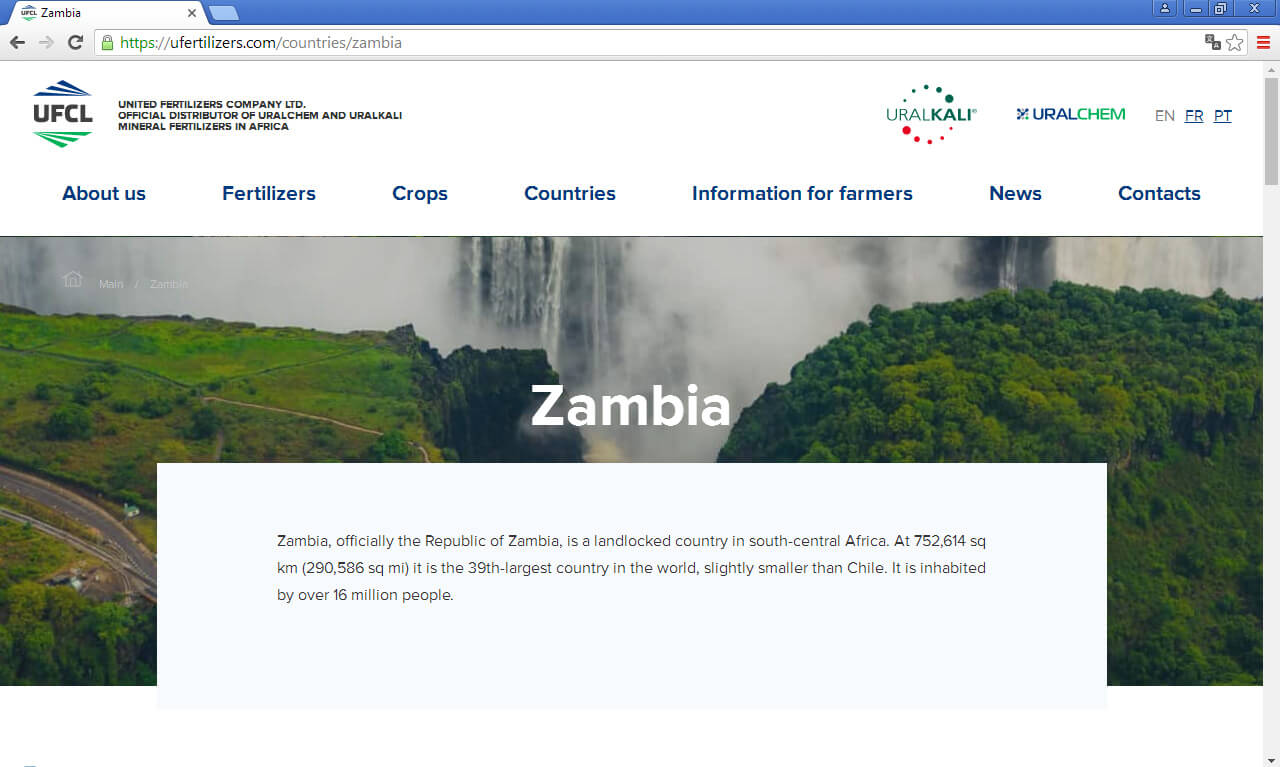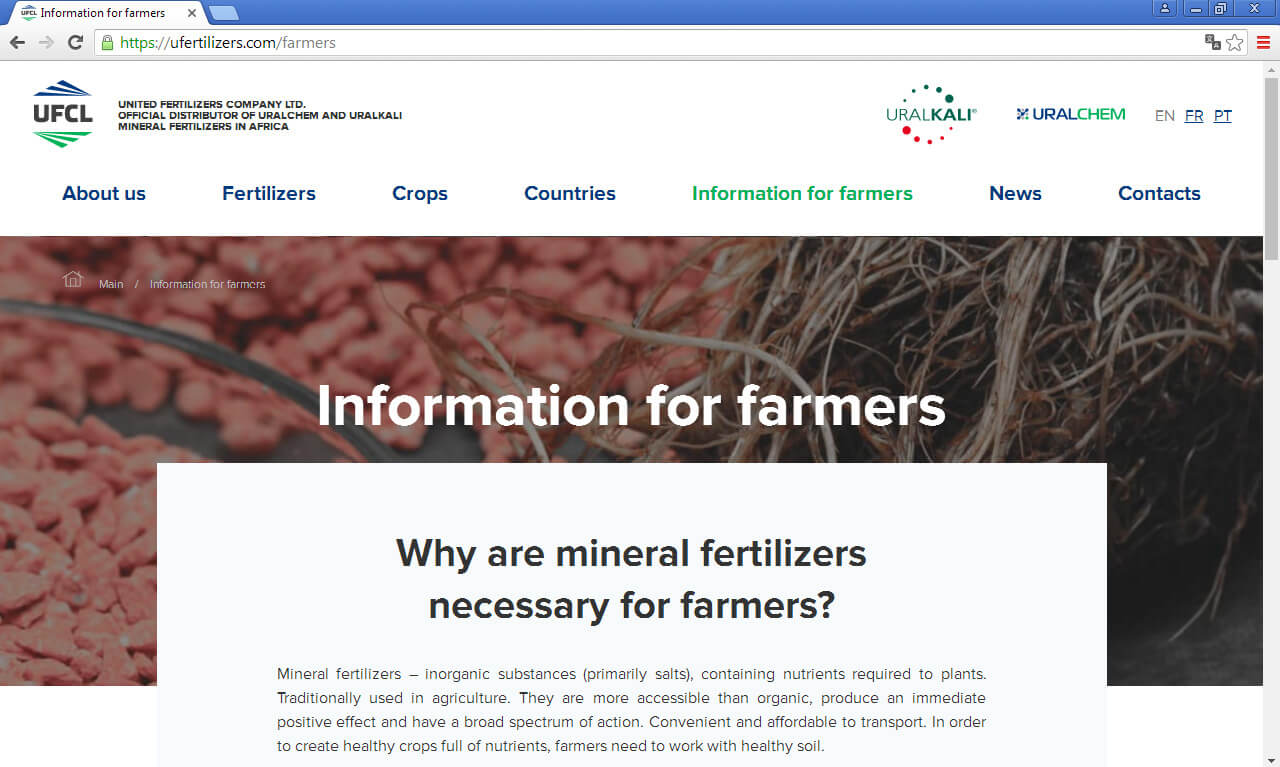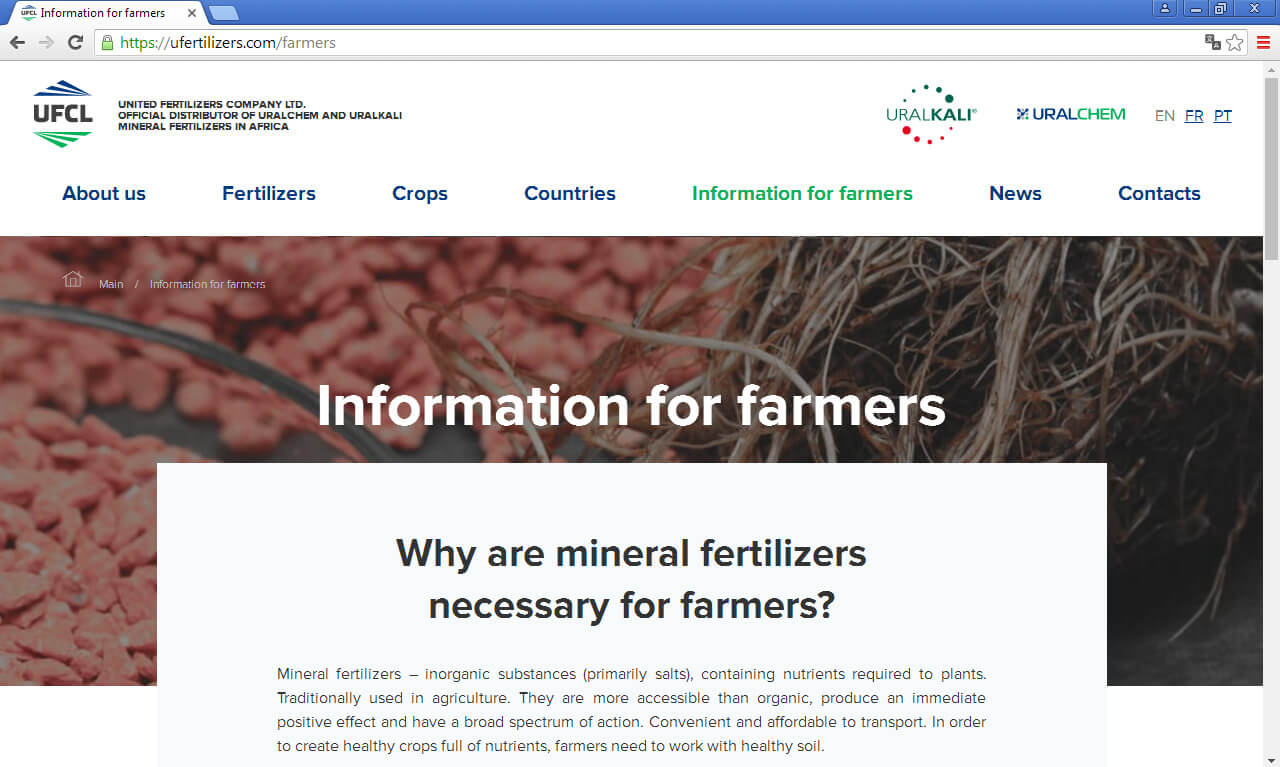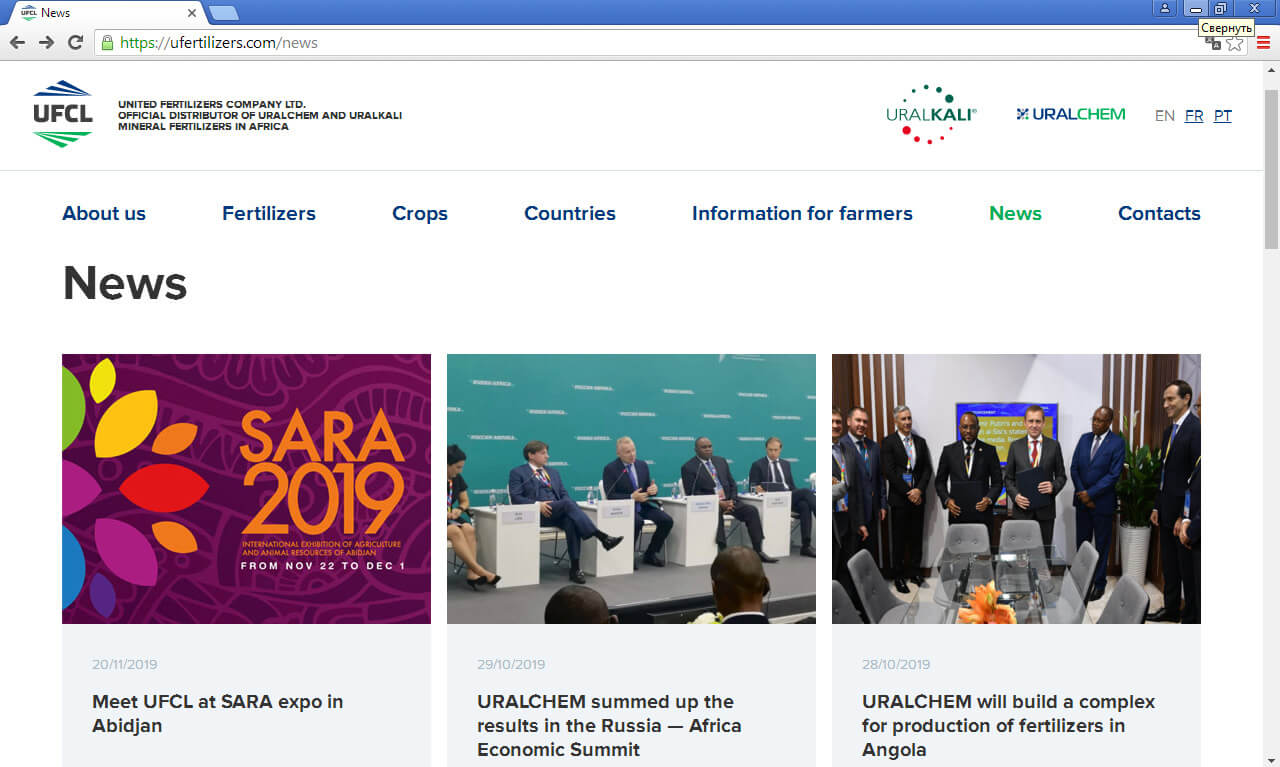 Product catalog, the uniqueness of which is that any visitor can filter products not only by country, but also by specific agricultural crop.
In addition, an interactive map was introduced for each country.
MOBILE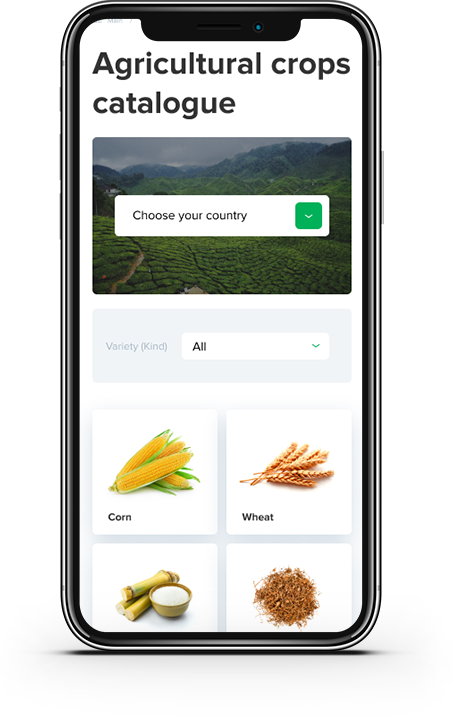 The pages of the site were laid out for convenient work with content, including their background and frame. Content filling the pages of a new site with unique information and photos.
Mobile Internet in many countries is not well developed, many users with outdated devices. Therefore, it was important to provide for the site to work on all platforms and correctly display content in legacy versions of IE, Opera, Safari, Google, Mozilla and other browsers, including their counterparts on mobile devices.